September 5, 2023
Empowered women entrepreneurs making waves in Fiji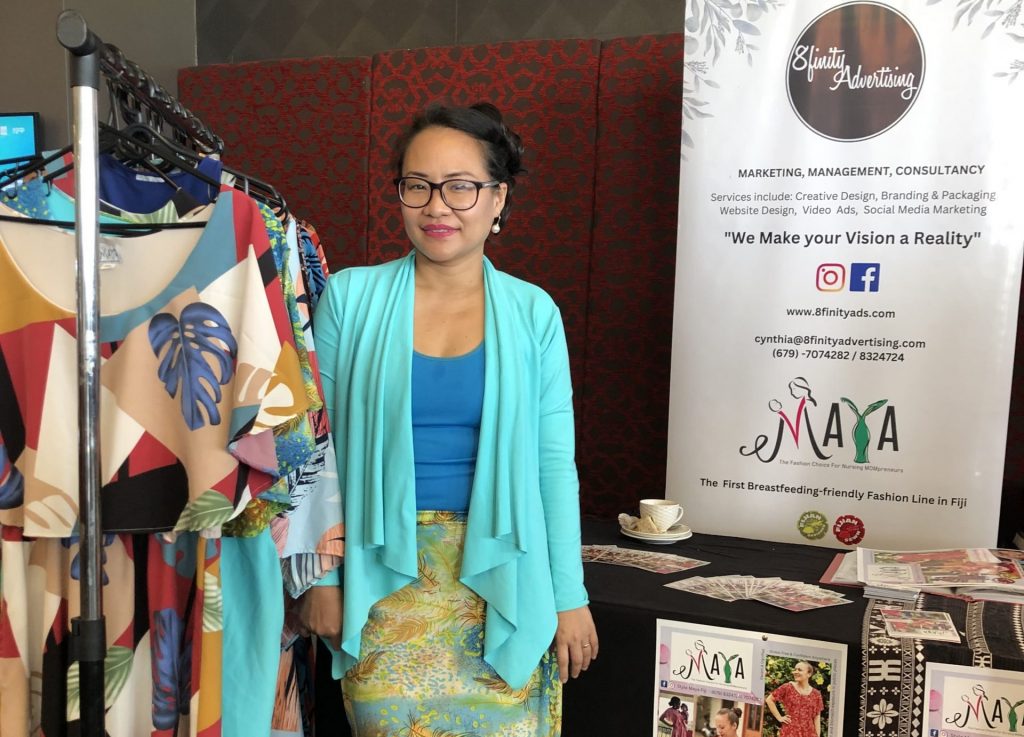 Innovating for Social Impact
By Prerna Priyanka
Last week's Pacific Islands Entrepreneurship Expo generated a wave of enthusiasm as women entrepreneurs and change-makers gathered from across the region.
The expo brought together a diverse group of individuals with a shared goal of creating sustainable and impactful businesses that contribute to the development of their communities and the planet.
Cynthia Cebujano, fashion designer and marketing entrepreneur is the force behind 8finity Advertising, a business that offers creative design and website development, graphic design and social media marketing. Cynthia also ventured into the world of fashion to address the needs of breastfeeding mothers and breast cancer patients with functional and stylish clothing through the clothing brand MAYA.
A cervical cancer survivor and mother, Cebujano's journey as an entrepreneur is an inspiring testament to the power of determination. Originally from the Philippines, Cynthia has spent more than 18 years in Fiji and emerged as a winner of the Pacific Green Incubator Program.
"During COVID time, I was bedridden due to my cervical cancer treatment and pregnancy. This led me to establish a business that I could manage from home – Trinity Advertising. Subsequently, my client turned angel investor aided my fashion line, which caters to breastfeeding mothers and cancer patients. Our focus is on convenience and empowerment," Cynthia stated.
Meanwhile, Ana Geli Malumuvatu, founder of Kavalicious Taveuni, is a trailblazer in the kava industry. With a profound commitment to her community and a dedication to supporting local farmers, Ana is now running a thriving business.
Kavalicious Taveuni not only produces kava but has also diversified into value-added products like kava powder, kava cookies, kava soap, and kava moisturizer. Additionally, the enterprise contributes to youth development through its sports initiatives.
"I've always dreamt of making a positive impact on farmers in my community. With Kavalicious Taveuni, I'm supporting 200 farmers and empowering them economically," Malumuvatu shared.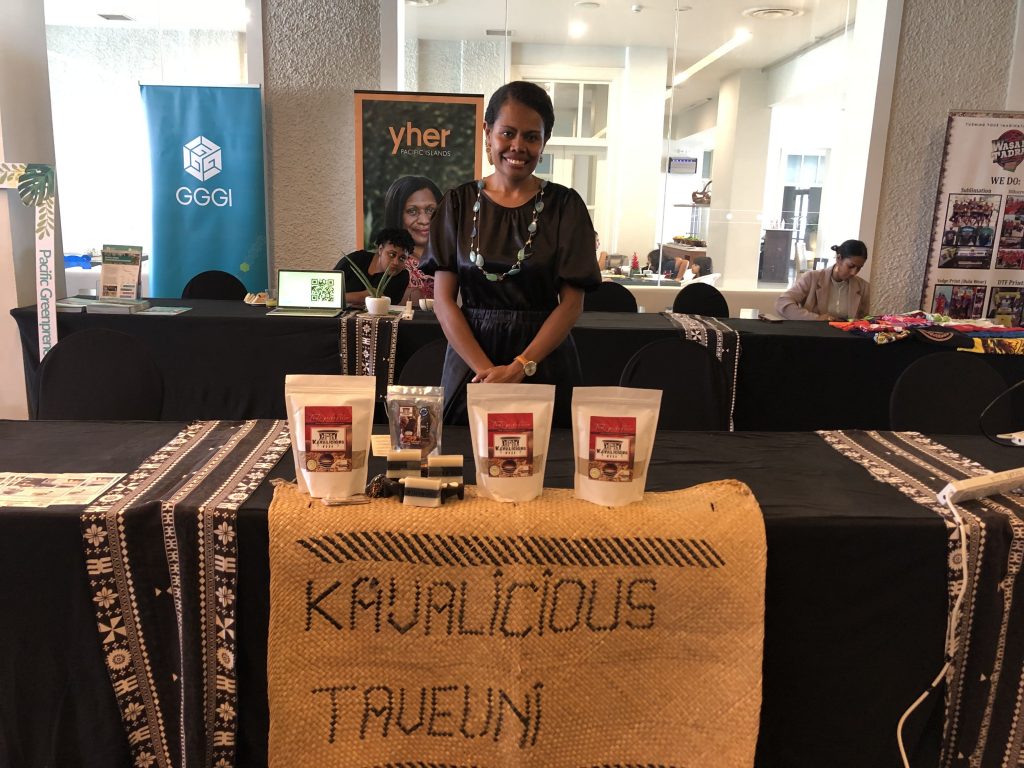 "Despite facing challenges, including payment issues when exporting products overseas, I remain determined to bring our Fijian products to the global market."
The entrepreneurs credit their success to their involvement in incubator programs that nurtured their ideas and provided essential skills and mentorship. Cynthia expressed gratitude for the Pacific Green Incubator Program, which guided her through aspects of entrepreneurship and social impact. Ana, on the other hand, acknowledged the instrumental role of Triple J's program in imparting valuable knowledge and enabling her to navigate challenges.
"Believe in yourself and have faith. When the time is right, everything will fall into place," Ana affirmed.
Ana echoed this sentiment, emphasising that pursuing dreams and creating positive change do not necessarily require formal degrees but rather determination and faith in oneself.
Meanwhile, Katerina Syngellakis, the Pacific Regional Director for the Global Green Growth Institute (GGGI), set the tone for the event, emphasizing the importance of entrepreneurs in driving the transition towards green growth and sustainability.
She expressed her admiration for the innovative and passionate entrepreneurs who have been part of the Pacific Green Entrepreneurship Network, citing examples ranging from hydroponics to robotics and organic shampoos.
"It's about creating that ecosystem where there's a supply chain so one entrepreneur can be a client to another and just making those connections means that everybody gets more support, you get versus networks, they get business opportunities, ideas for new products," Syngelllakis stated.