September 22, 2020
Sigatoka's Masi Lady: Anareta Ketenilagi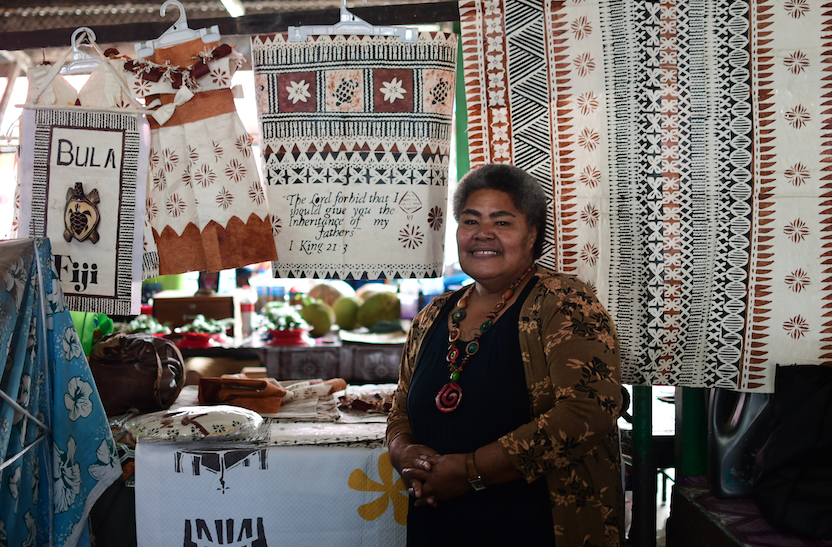 From the masi (tapa) making island of Vatulele is Anareta Ketenilagi, pictured here at her stall inside Sigatoka's main food market.
She specialises in masi costumes for brides and bridegrooms.
"Before the pandemic, I usually consult for resorts and hotels in the Coral Coast in providing masi costumes for couples who prefer traditional Fijian dress," says Anareta.
"But with hotels closed and workers sent home, I too have to find new sources of income, which is why I have leased a stall here in the Sigatoka Market."
When the tourist bridal market dried up, Anareta's income dried up too.
Sales are very slow now, and Anareta says because she understands the economic difficulties many people are going through, she has been offering deep discounts for her wares. Whatever she makes goes to her rent and for putting meals on the table in Olosara, a suburb of Sigatoka, where she lives with her children and grandchildren.


Find Anareta at Sigatoka market or call her on 8492608