December 4, 2021
AWEsome women put business training into practice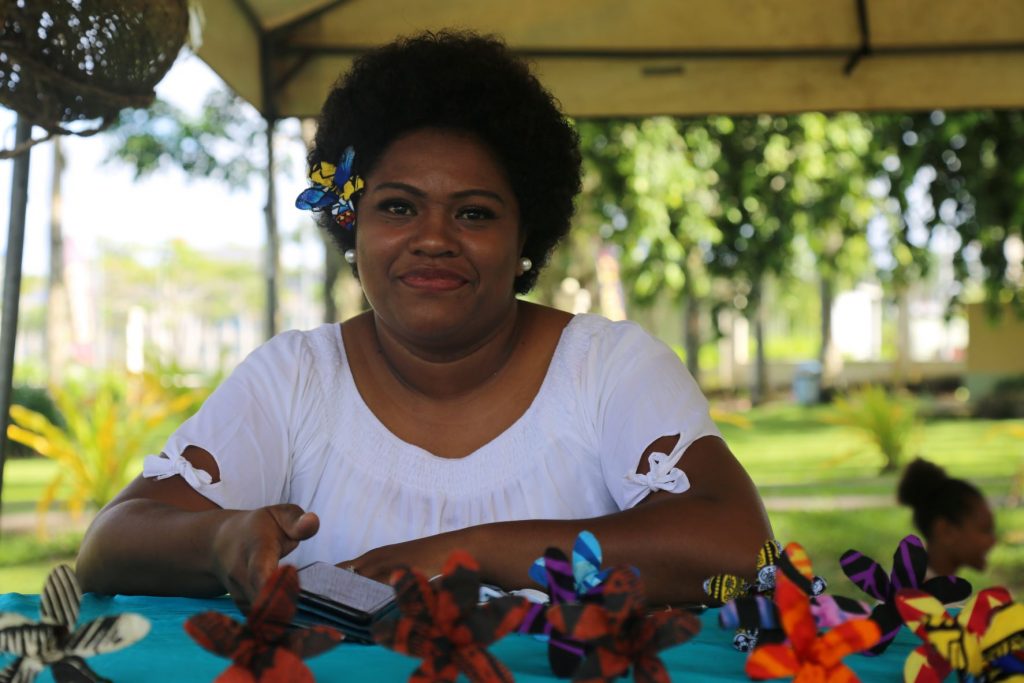 Academy for Women Entrepreneur (AWE) members has the chance to put their skills to the test in Suva today at the AWEsome Fiji Holiday Fair at Thurston Gardens.
AWE is a U.S. Government-funded program that provides women entrepreneurs with the skills, resources, and networks needed to start and grow successful businesses.
Nearly 300 Fijian women have been trained through AWE, which works in partnership with the Women Entrepreneurs Business Council (WEBC) and the Makoi Women's Vocational Centre..
"We are excited about their success and honored to support strong, creative women to learn from each other and gain the skills needed to support their businesses, communities, and the local economy, which have been hit hard by the COVID-19 pandemic," said Chargé d'affaires Tony Greubel while opening the fair.
The AWEsome Holiday Fair featured clothing, jewelry, fabric, home décor, Christmas crafts, and a variety of foods, including fresh produce, preserved foods, pastries, and savory snacks.