February 24, 2021
'Urban Shack' brings resin to life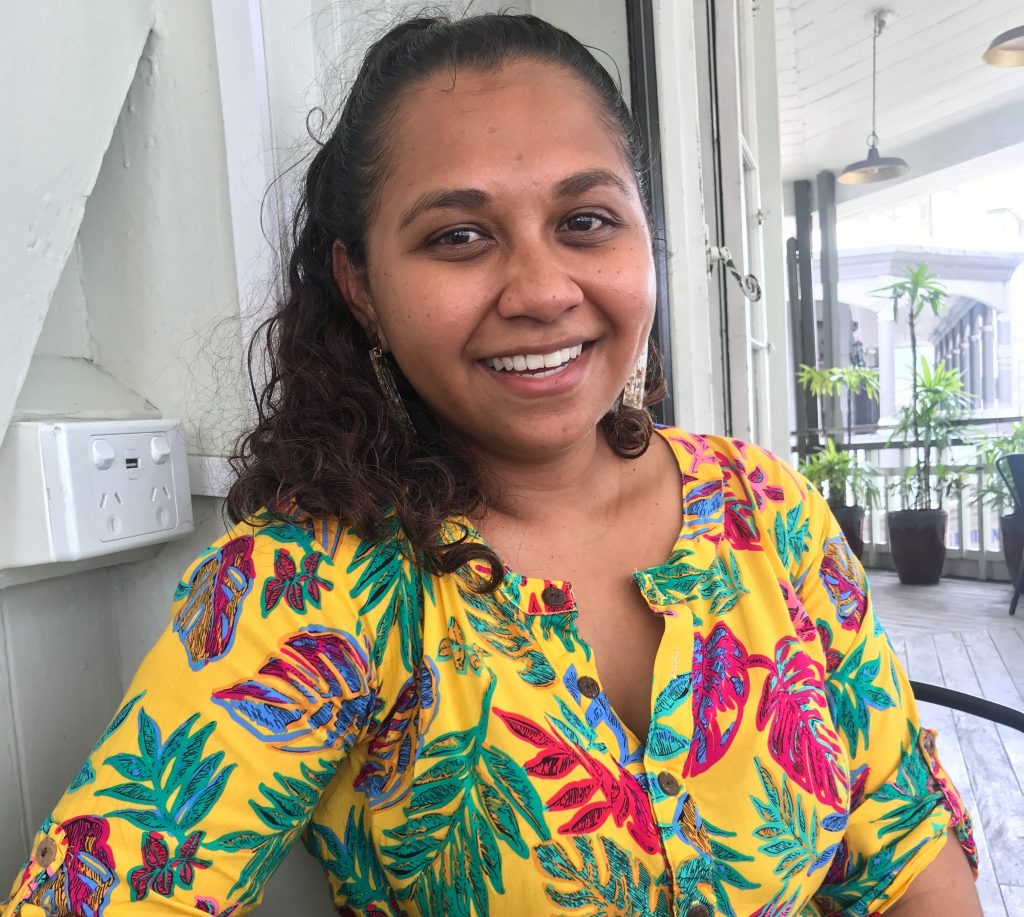 By Debbie Singh
Leimor Penjueli is a busy young woman. She's a new mum with a young daughter; she just landed a new job with UN Women and is doing her post-graduate studies part-time at the University of the South Pacific. And to add to all of this, she's just launched a new online jewellery business which has taken off faster than she expected.
Leimor, who comes from a family of six, was among those affected by the repercussions of the COVID19 pandemic when her partner, who was a flight attendant with Fiji Airways, was laid off in mid-2020.
"Even though I am in a stable job, I feel that there are a lot more people that I need to cater for now…extended family, my partner's family and also having a new baby. So, I thought to try my hand at something that I've always loved, which is creating. I've already been doing painting but I saw that a lot of people had started making clay jewellery which has been very popular and I wanted to do something different. I've always been interested in resin art, particularly its use in painting and so I decided to purchase a small batch of raw materials and try out a few jewellery designs using resin," Leimor explained.
She made her first batch of jewellery last December and this led to the launch of her online business "Urban Shack" which has received an excellent responses through social media.
"The response that I've received from selling online through Facebook and Instagram has been great. I feel that this is the fastest way of generating sales online, especially as Fiji is quite social media heavy."
Leimor has sold over 100 pairs of earrings since launching her online business a few months ago.
"I wish that I could have predicted the future at the time and seen how the market would respond to my creations. Now that I see that there is a market for it, I'm really keen to get more out there and I plan to do a Valentine's Day collection for February. I'm also thinking of expanding my range to include bracelets and even home décor like trays and coasters," she said.
"When I come home after work and am in my own space and am able to create, and when I see someone loving my creations and buying them, it makes it even more exciting for me. I'm hoping to build this as my second line of income which can not only help support my own family, but others around me as well.
"I'm also trying to learn more about resin art in order to build my business. Resin dries hard like glass, so you need to get the mixture right but it's very durable and versatile. I use natural flowers, dried flowers, confetti, glitter and you can customise each piece as much as you want, based on the mould shapes that you have. You can also create your own mould casts as well and I am looking to do this and make some of my designs more Pacific and Fijian too. I'd like to make casts with words like "Bula" on them, or even make some with Rotuman words on them as well."
So, how does it all come together?
"With the process, once the moulds are in, then you have the epoxy resin which mostly comes in two parts. The resin and hardener must be mixed according to a specific ratio to achieve a high quality, durable finished product. You can then add in dried flowers, confetti, glitter and anything else to make your creations reflect your style," Leimor explained.
"However, the materials and shipping costs are expensive and materials need to be imported from the US as we don't have local suppliers in Fiji. So everything needs to be shipped in which can take a while due to COVID delays. Right now, my pieces are selling for F$12 each which I think is very affordable in terms of the time, labour, material and shipping costs involved. I may need to slightly adjust my prices to cover additional components which I plan to add on to my jewellery – such as brass detailing and other materials."
Also a keen artist, Leimor started painting about five years ago, mainly as a form of therapy and relaxation. She's gifted many of her paintings to family and friends. Linking her interest in working with resin to her paintings, Leimor said that branching out into jewellery making has become more commercially viable for her.
"I think that I have something for everyone's tastes with my designs. I'm certain that my business will grow and I'm eager to expand the business and get even more creative with my designs," she said.
Urban Shack online store https://urbanshack.wixsite.com/website