August 5, 2022
Producing peanut butter the 'Island Style' way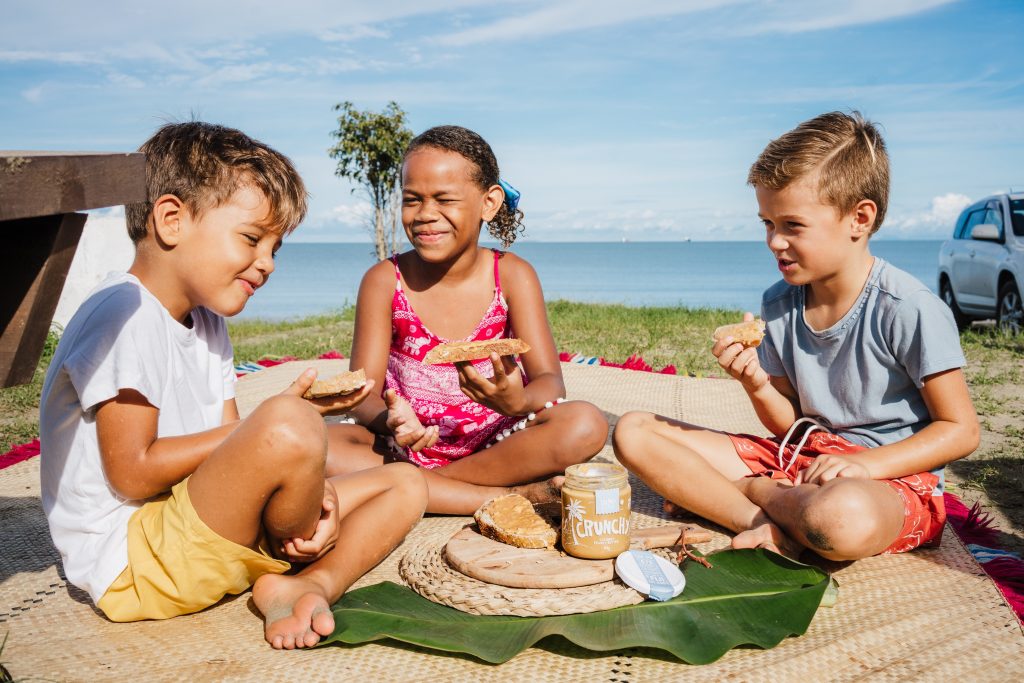 The idea for a delicious new Fiji-made peanut butter was born during a family holiday several years ago.
"All we could find was peanut butter with lots of additives, preservatives and sugar," says Labasa-born Gary Pickering, founder of Island Style, whilst on a family holiday in the west of Viti Levu.
Then the family spotted a man selling home-grown peanuts from a roadside stall near Lautoka. "We pulled over and we thought, well, why don't we just buy some peanuts. We'll make our own peanut butter for the boys."
Those peanuts were mixed with virgin coconut oil and a hint of sea salt, and the island-style peanut butter was ready. "We blended it up and the boys just loved it," he says.
Back in New Zealand, the art of making delicious peanut butter became a regular pastime for Pickering's wife, Heather. She made batches for family and friends and sold jars at local markets. "The feedback was really good," Gary says, with their first batch selling out within an hour.
The couple persevered and eventually some New Zealand supermarkets started stocking the tasty product.
Gary says operating a business was "out of the realm of their knowledge" initially, as he was used to being a "salary guy working for someone else."
The learning curve was steep.
"We approached our local council and got sign-off for making peanut butter, a health certificate, and the barcodes and all of these things were really out of our realm of knowledge. We didn't know anything about the [rules and regulations of starting a business] having not worked in food production before. So, it was a really good learning curve for us."
Moving to Fiji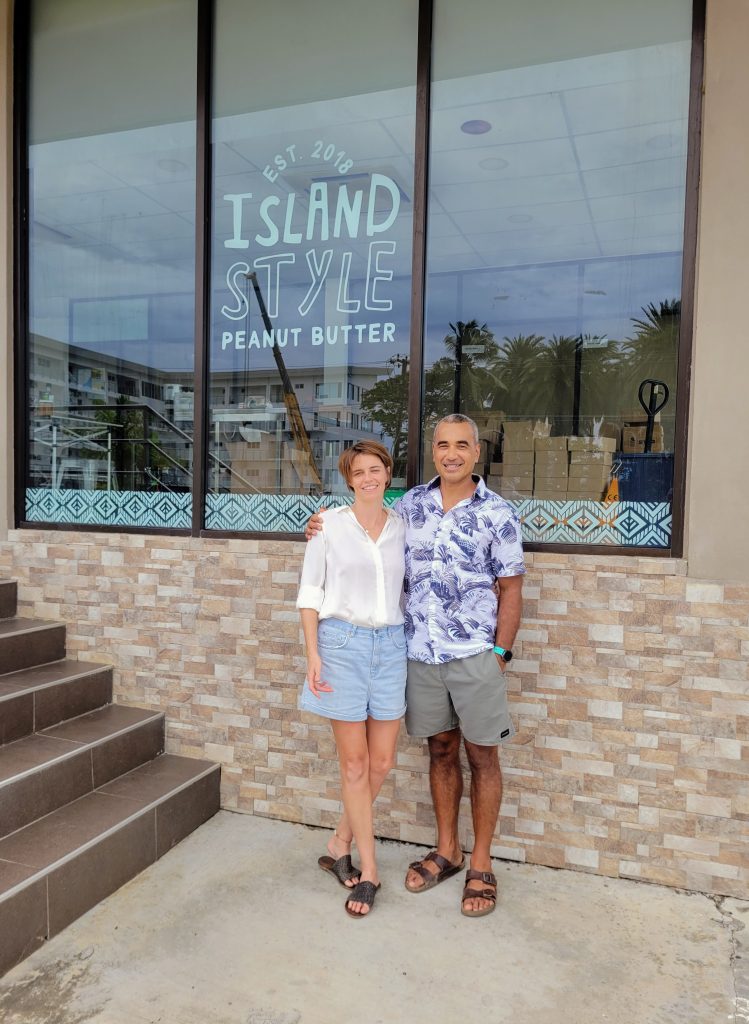 With the outbreak of COVID, Pickering was made redundant from his airline job.
From difficulty came opportunity. The family decided to leave the Bay of Plenty and return to Fiji, arriving in March 2021.
"I've always had a dream of wanting to return to Fiji and start a business if we could. And so we thought, well, if this is our chance, we could turn this negative thing into a positive.," Gary says. "We sold our house and wrapped up the business in New Zealand and moved…We arrived with our boys and everything that we owned in a shipping container."
The absence of tourists due to COVID-related border closures meant Island Style had to look to a local customer base. "We thought we would target the tourist market that was coming to Fiji. But as everybody knows, around that time, the country went into a full lockdown. There was nobody coming in and nobody going out. So that was really difficult, because we were trying to start a brand new business here, and trying to negotiate our way through all the necessary government and council applications. That was a very challenging time. From that, we had to change our focus of who we were going to target because we weren't getting any tourists anytime soon."
Overcoming hurdles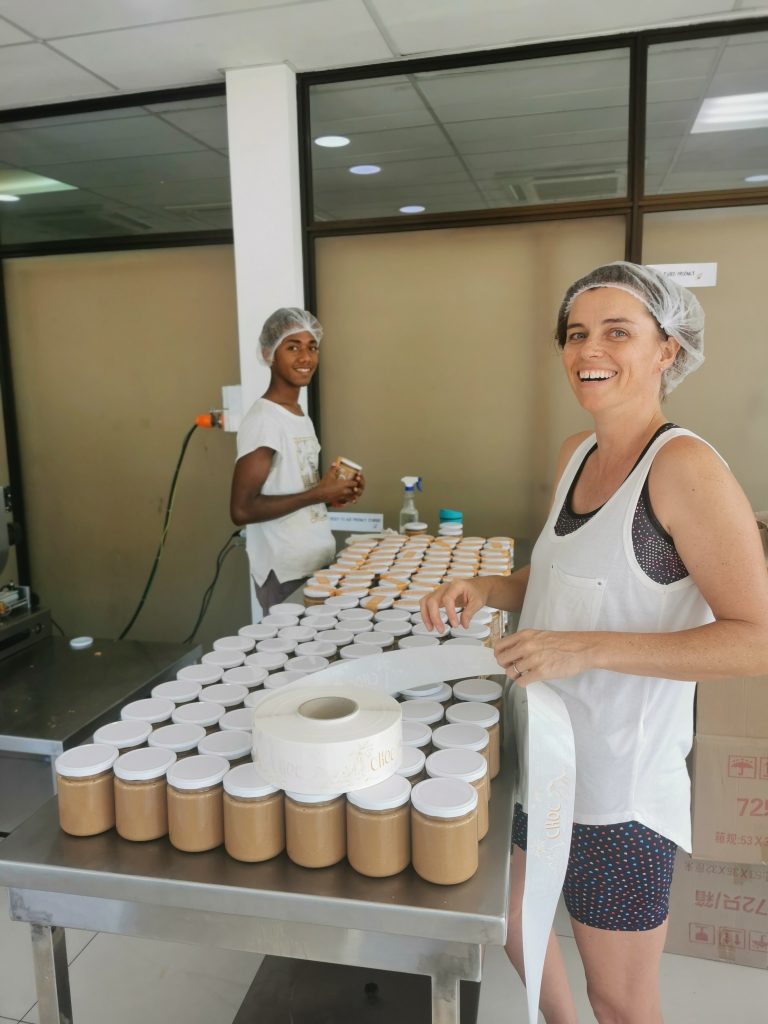 Island Style peanut butter is now working with 11 reputable stockists including supermarkets, hotels and resorts around the country.
The brand produces three varieties, crunchy, smooth and a decadent chocolate peanut butter.
Production in Fiji started in November 2021, and Island Style's crunchy peanut butter is the company's best seller.
"I now love the crunchy. Our boys still love the smooth," Gary says. He suggests smothering their peanut butter along with Rewa butter onto thickly sliced long loaf for the perfect combination.
The company's first stockist was Fresh Choice supermarket. "We were really lucky to meet some really good people in the local supermarket business in Fiji… Once all the compliance things were done, we did a whole new rebranding with our label so it was a completely different look from our New Zealand product and we were really, really happy with how that's going so far.
"We were really lucky to be approached by Jacks of Fiji. They've been awesome to deal with. We're lucky to have a really good relationship with our partners here," he says.
Pickering says the biggest challenge has been changing his "New Zealand mindset".
"I really had to adjust the way that I thought, and the way that I saw things to be more in line with the way things are done here in Fiji. You know, there's many examples of setting up a business and dealing with councils and different departments, where I would often just scratch my head and sort of wonder, gosh, why are we doing it this way?
"I just had to adjust how I looked at things and just follow the advice that I was given. So I think that was probably our biggest challenge coming here and still thinking in a New Zealand mindset, it just doesn't work. We've figured out that things done here are for a reason, and you just have to just go with it. Keep smiling."
Family-centred business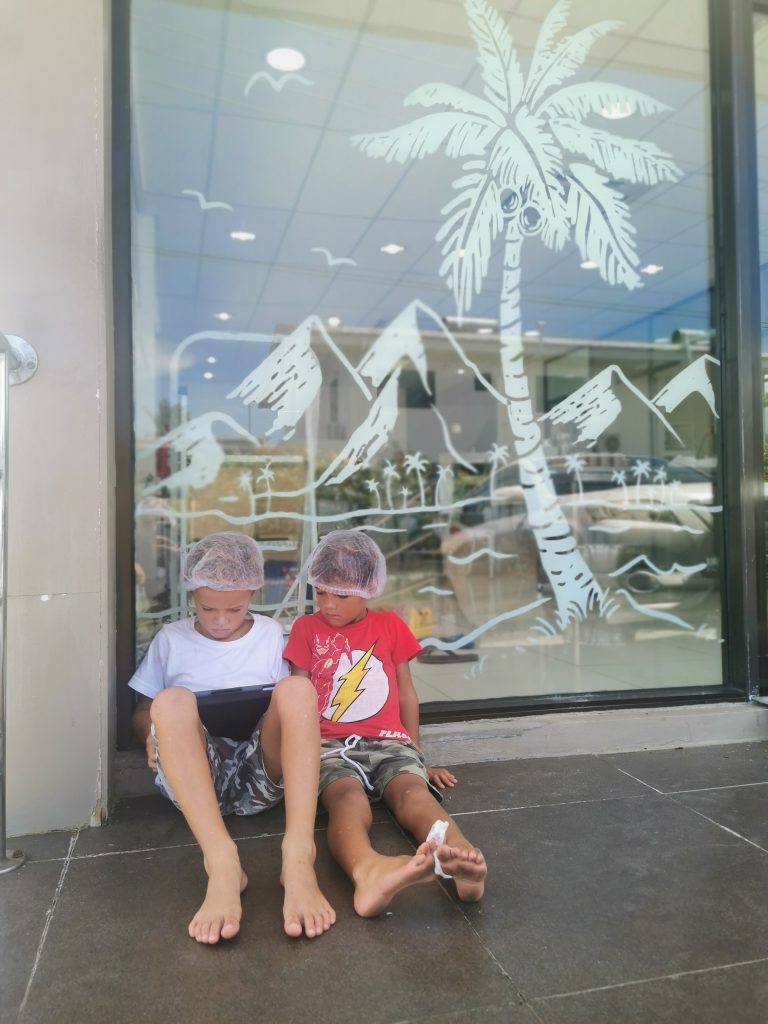 "Our business has a really big impact on our family," he says. "You're constantly thinking about business, what's happening in the factory, or what you should be doing behind the scenes, marketing, invoicing and all these sorts of things.
"We were really, really lucky to have my sister here, who helped us and also other family members who helped us with getting our product in front of the right people.
"We have really made a conscious effort to spare time for our boys and acknowledge that it wasn't their choice to move here to Fiji to start a business, it was ours.
"At the end of the day, we have to put down our phones, put down anything to do with the business and focus on family life and try to find that balance. That's tricky, because as a business owner, you can never really switch off. We might be playing with the kids or cooking dinner, but I'm always thinking about whether I should approach this hotel now? Or, I wonder how things are going with that product?" he says.
Future plans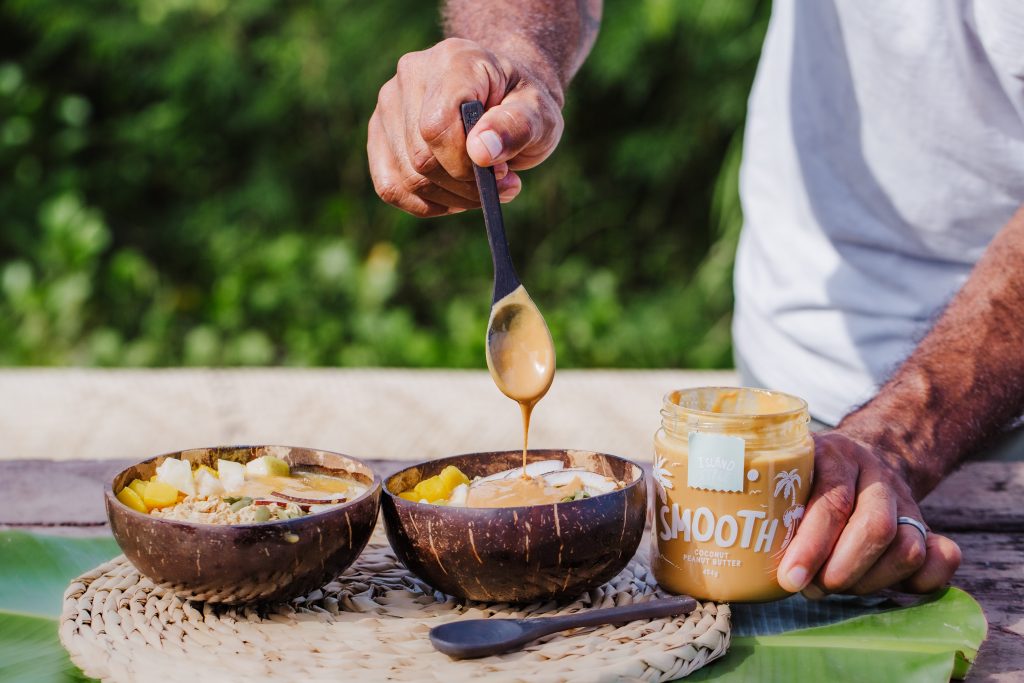 Pickering is proud of what the company and family has achieved in the past seven months.
Working with Fijian hotels and resorts has become a big part of Island Style's business model. "We are supplying all the supermarkets that we want to supply, and we're also in some really good hotels, supplying the breakfast peanut butter there and also supplying gift bottles as well to some really nice hotels. I guess our next stage is to get more hotels because we've found that the hotel business is going to be a big part of our revenue so we need to try and capitalise on that as much as we can."
Pickering says they are hoping to launch a vanilla peanut butter, something that is uniquely Pacific, for the year-end holiday season. "We made it in New Zealand and it was really popular. We were using Tongan vanilla called Heilala. It's a really, really nice, premium vanilla paste. We're thinking about re-launching that here in Fiji maybe around Christmas time. We just have to find a good supplier of vanilla."
Island Style peanut butter is a premium product, and is priced accordingly. "I think like any other business, once we get bigger, hopefully we can lower our costs, and provide it to our customers at a lower price point," Pickering says.
He envisions Island Style becoming an export product and being recognised as a quality Fijian product. It was recently certified under the 'Fijian Made' brand. "I love that because I look at companies like Fiji Water or Pure Fiji, they bring a lot of pride to Fijians when you're overseas. I would love to add to that story and make Fiji proud to have another product out there."
Perseverance is key, he says. "If you want your business to grow, you have to put that business first in a lot of ways for it to flourish. There'll be a lot of challenges down the road. Believe in yourself. Believe in what you're doing, and also surround yourself with positive people, people that are going to help you advance rather than pull you down.
"It's okay to fail. If you start something and it doesn't work out, it's okay, learn from it and don't give up. You've just gained a lot of experience from what seemed like a failure, but it's not a failure. It's a teaching and a learning that you can take and move to the next thing, but just always keep moving forward."
– By Kite Pareti