January 16, 2023
Fijian businesswomen left in AWE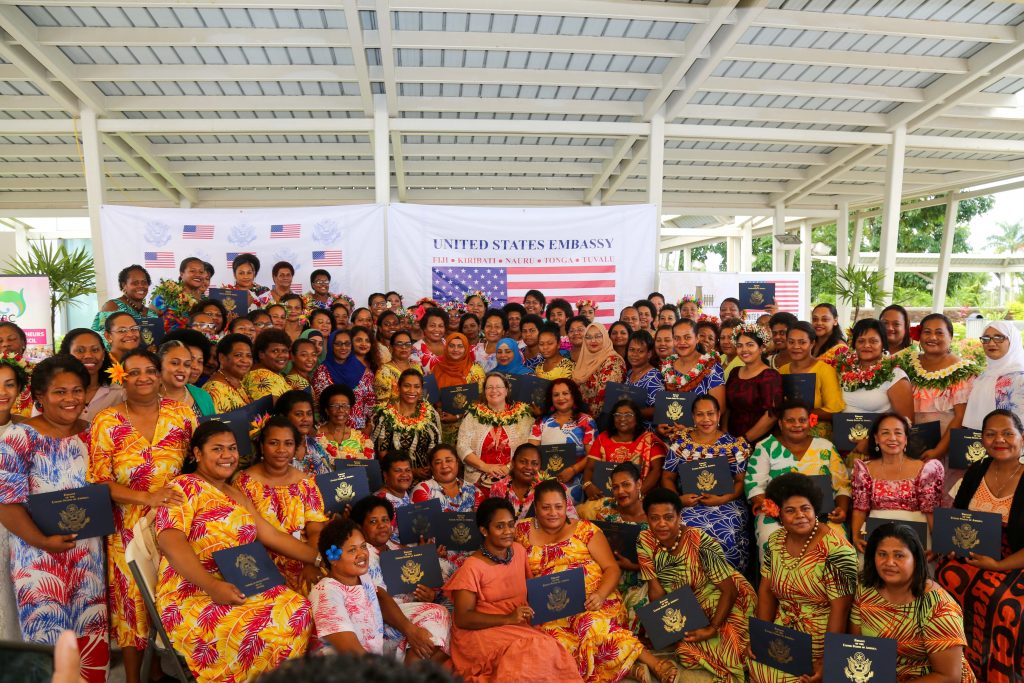 More than 105 Fijian businesswomen have graduated in the third cohort of the Academy for Women Entrepreneurs.
Since 2020, the Academy has mentored over 300 Fijian women to establish and scale-up their businesses.
U.S. Ambassador to Fiji, Kiribati and Tonga Marie C. Damour told the women at Friday's graduation ceremony:
"The U.S. Embassy is proud to support a prosperous Fiji. The Academy for Women Entrepreneurs is one way we do this. By equipping women with the skills, knowledge, and networks necessary to start and expand their businesses, they can help direct Fiji's economic growth."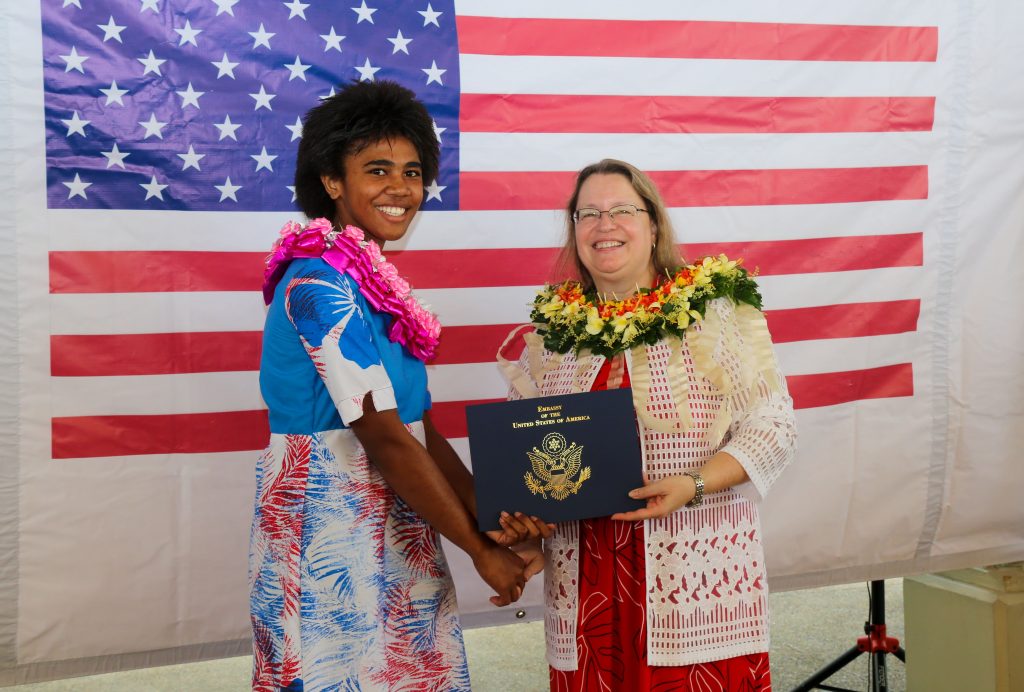 The Ambassador also commended the graduates for the time and effort invested in the program, saying, "You made a commitment to this program, but more importantly, you made a commitment to yourselves.  Through hard work and resourcefulness, you brought your ideas to life and opened opportunities for yourselves and others.  I encourage all of you to take the lessons you have learned, and the contacts you have made, to grow your businesses, create jobs, and address real needs in your communities."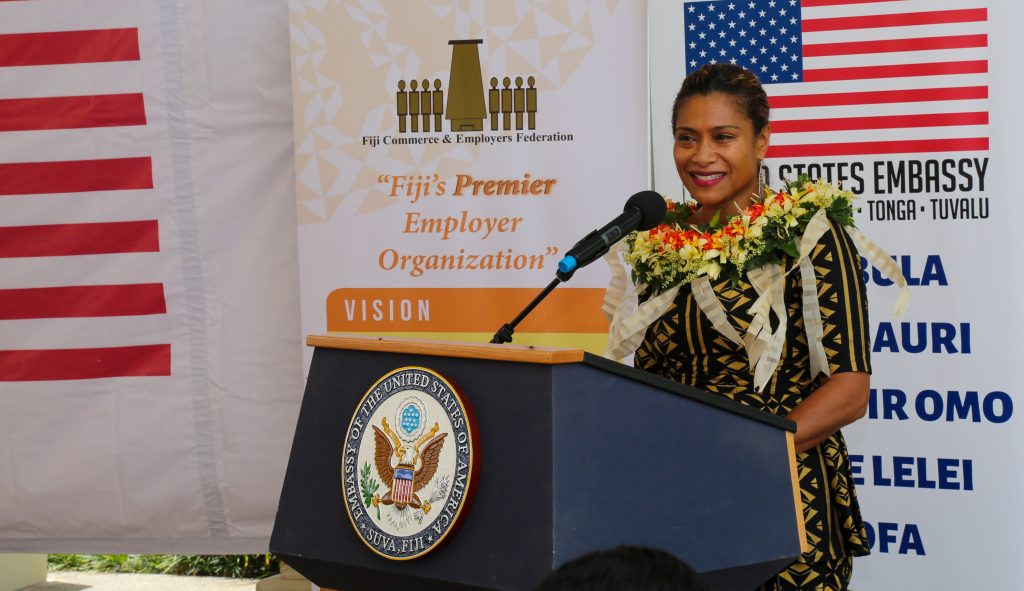 Fiji's Minister for Women, Children and Poverty Alleviation Lynda Tabuya also attended the ceremony, meeting graduates and learning first-hand how AWE helped them turn their dreams into viable businesses.
Ambassador Damour ended the ceremony by recognising the contributions of Hafiz Kahn, founder of the Makoi Women's Vocational Training Centre and AWE Facilitator Api Kurusiga, who both passed away in 2022.