March 6, 2023
Strivers: Modern Touch to Traditional Art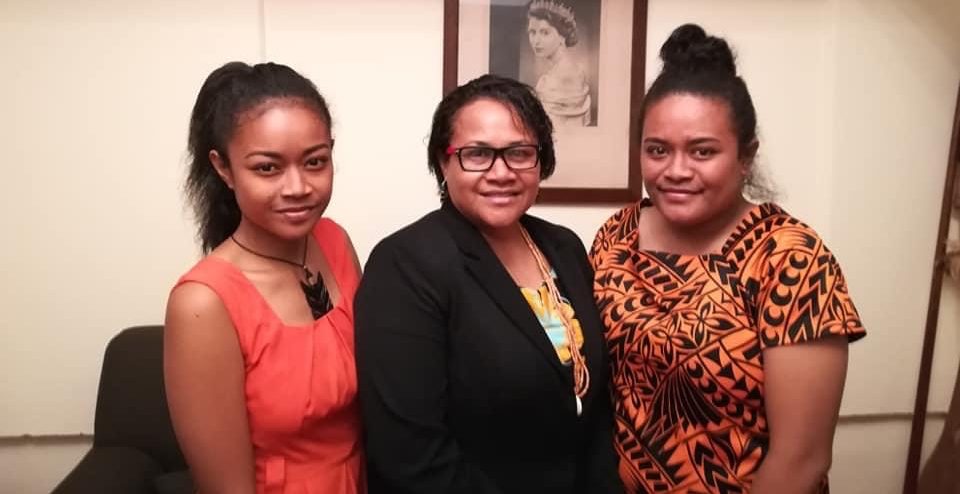 By Kite Pareti
A group of women in the Solomon Islands is on a mission to preserve the art of fine weaving.
The group, Strivers, was founded in 2017 to help market women's crafts to potential buyers overseas. Women crafters would normally sell their products at the National Arts Gallery in Honiara.
"This skill has been passed on from generation to generation and it is important for us to preserve it, otherwise we will lose it," said co-founder, Linley Hatiah.
"You will not see many of our young girls' weaving, as many of them do not know the process of preparing the pandanus leaves. It is important to our family and our province to teach our children these beautiful crafts and skills," she said.
Applying a modern touch to the traditional art form, the weavers at Strivers make phone cases, lanyards, Bible covers, photo frames and the like, using pandanus leaves, shell money and other materials.
This contemporary twist has gained traction with many customers. "We began with a shop in 2017, but since more people found our products through Facebook, we decided to close it and market our products online," Hatiah said.
"Someone had asked us to make ID card holders and a passport holder as well. That would be our new products, which we're hoping to sell this year," she revealed.
She says they have customers ordering from Vanuatu, Papua New Guinea, Fiji, New Zealand, Australia and England. "We send the products they want through Express Mail. That's the only cheapest way."
"I'm still yet to find someone to help create our website. But for now, it's me and five other cousins of mine who help with managing online sales on Facebook when they're free."
"I'm so thankful for the growth of our business, and the support that we have seen through our Facebook page. We are forever grateful for these blessings," she said.
Much success comes with challenges. And Hatiah has learnt that having a business isn't always going to be easy.
"Since the outbreak of COVID, there had been a decrease in the number of customers, so it affected our business," Hatiah explains.
"Another struggle we faced was not meeting the demands of our customers because we don't have enough workforce."
On the bright side, Hatiah says she has learnt the importance of managing money and how to deal with customers.
"I have learned that business is not going to go as smooth sailing, there's always going to be storms along the way, the criticism, the disappointments, the only thing that determines the growth of your business is by learning from all of these failures," she said.
Hatiah commends her mom for keeping the business afloat. "I am forever thankful to my mom who has been my greatest inspiration. She is my partner in everything I do. She's my prayer warrior and her foundation in Christ is what I believe keeps us going," she said.
"My mom also came up with the name STRIVERS dedicated to our women who strive every day to find money to support their family."
"Most of our weavers are struggling mothers. What they do every day is inspiring, from making baskets and mats to pay for their children's school fees and putting food on the table for their family. We help our women in any way we can as an act of service to God."
Hatiah has a few tips to impart to Pacific crafters:
Have an open mind. "Allow yourself to experience everything when starting a business, the creativity, growth, and failures."
Be considerate. "I always have time to sit and talk with my weavers and take their opinions into consideration."
Think outside the box. "Use your imagination to create beautiful craft. I believe Pacific Islanders are very creative. It's good to create original products that will make you proud."
Be financially ready to start a business. "You must have all your materials and target the right market. I believe that if you start something and you continue to push on, you will most definitely succeed."