October 26, 2023
SPBD businesses to join online food delivery app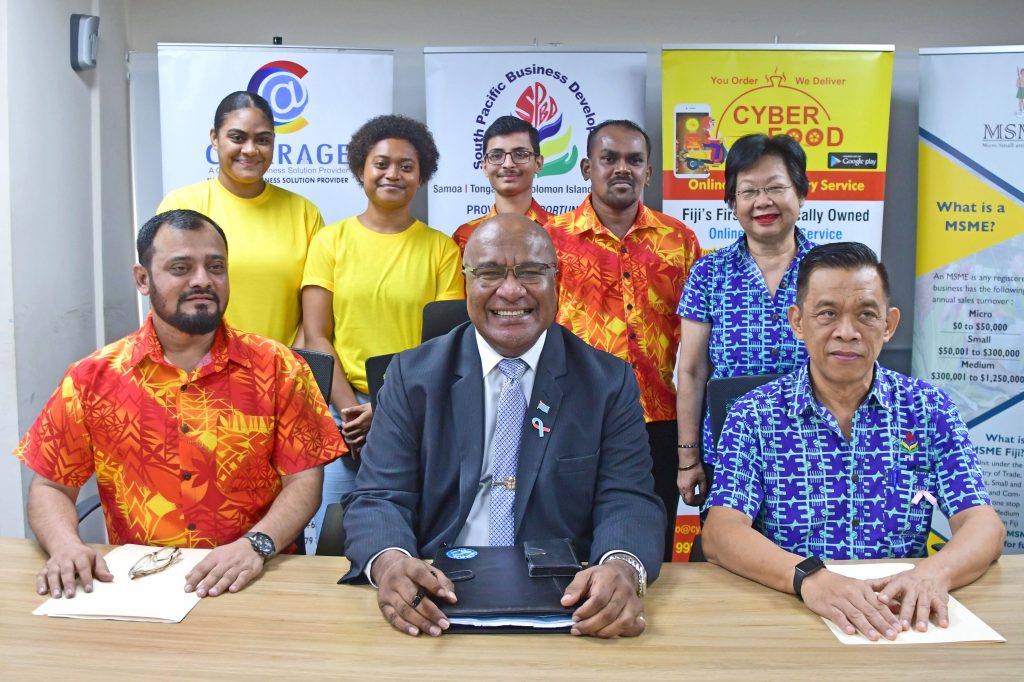 Microfinance company South Pacific Business Development has joined with Cyber Food, a Fiji-based online food delivery platform, to bridge the digital divide between Micro, Small, Medium Enterprises in the country.
The two organisations signed a Memorandum of Understanding (MOU) in Suva today, which was officiated by Fiji's Deputy Prime Minister and Minister for Trade, Cooperatives, SMEs and Communications, Manoa Kamikamica.
DPM Kamikamica in a statement said the coalition government "envisions a digitally advanced Fiji".
"We don't just want to see the country move forward but also our people progress with time and new innovation. The initiatives or collaborations that we are witnessing today are those small steps taken to achieve this vision," he said.
DPM Kamikamica added the Cyber Food App will provide a platform for MSMEs within the SPDB network to market and sell their food products from the comfort of their homes to a wide range of customers. It will be piloted in Suva before expanding to other parts of the country.
SPBD General Manager, Elrico Munoz said the new partnership "amplifies the work done in giving women entrepreneurs a secure platform to sell their products whilst offering delivery services to customers".
Meanwhile, Cyber Food's Managing Director, Majod Shahzad reiterated that the new partnership is "a testament to the commitment of Cyber Food and SPBD towards fostering entrepreneurship and gender equality".
Source: Fiji Government