March 16, 2023
Women Entrepreneurs and Business Council helps even the playing field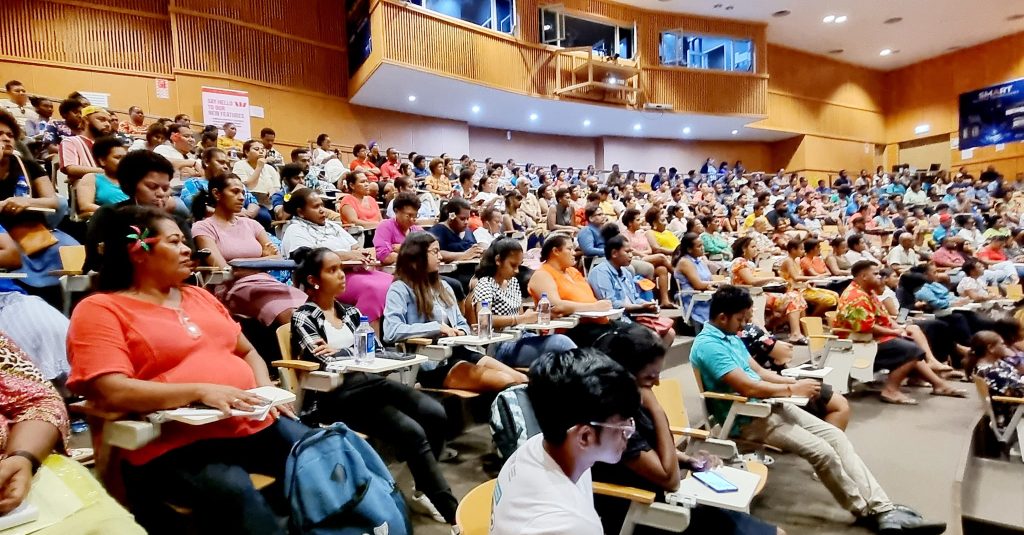 By Angus Delaney
Being a woman and starting a business in a male dominated field is a real challenge, says Sera Bernadette Nicholls.
This is why the General Manager of Plumbing and Property Services recommends they join the Women Entrepreneurs and Business Council (WEBC) to give and receive support and advice, no matter how experienced they are. The WEBC has members from many different professions, including weavers, accountants, market vendors and consultants.
Nicholls says as well as professional development opportunities facilitated by the council, WEBC members support each other in addressing issues facing their businesses.
"Not only do we get support from other women, but we also lobby on behalf of women," she says.
"If you are in business, you'll find sometimes it's really helpful to have an organisation behind you," she says.
WEBC has a range of programs, each centered around four strategic goals: people, processes, partner, and purse aimed at encouraging strong business models and financial literacy.
One of WEBC's flagship programs is its mentoring sessions, which give up-and-coming entrepreneurs eight weeks of mentoring with a successful businessperson.
"It's tailored to the individual," says Nicholls, which means they can get specific advice on what challenges them most.
They also run capacity-building sessions, which teach small, marketable skills to women looking to expand their skills or break into the entrepreneur scene.
"Making baby wipes, mushroom planting, making sanitary napkins… These are little business ventures and in almost all cases… it was taken up by micro entrepreneurs.
"These are things that you can add on, or something you can start with."
Nicholls began her plumbing business in 2008, which she "mainly because it is not a field with many women.
"Being a woman in this, you are competing with a lot of men and are not taken seriously by people that hire you," she says.
She highlighted cash (management) as being an issue for the business, and says the need to pay increased minimum wages are not well understood by customers.
"Everyone who hires you thinks you should only be paid $2 an hour when in fact [government] is telling us $5 an hour.
"The big challenge for small business… is your cash management."
It's for reasons like this that Mrs Nicholls recommends people join WEBC.
"You also need support from… organisations like us. Not just friends and family."
Meanwhile Annie Gukisuva, who owns and operates Sixth Sense, an event management business with her husband, has also overcome the business challenge of operating in a male dominated industry, surviving the pandemic and an influx of competitors.
She points to WEBC as helping her meet these challenges and be successful.
"Your network is your net worth," she says.
"I am very luck to be part of the WEBC… they send us to training… they ask how can we help your business?
"The best part …. there's a big Viber group… that you just ask the group anything and you'll get your answer, someone will reply and refer you to the person you need to see or give you the solution."