March 3, 2022
Tevita Tobeyaweni: Dancer, MATA founder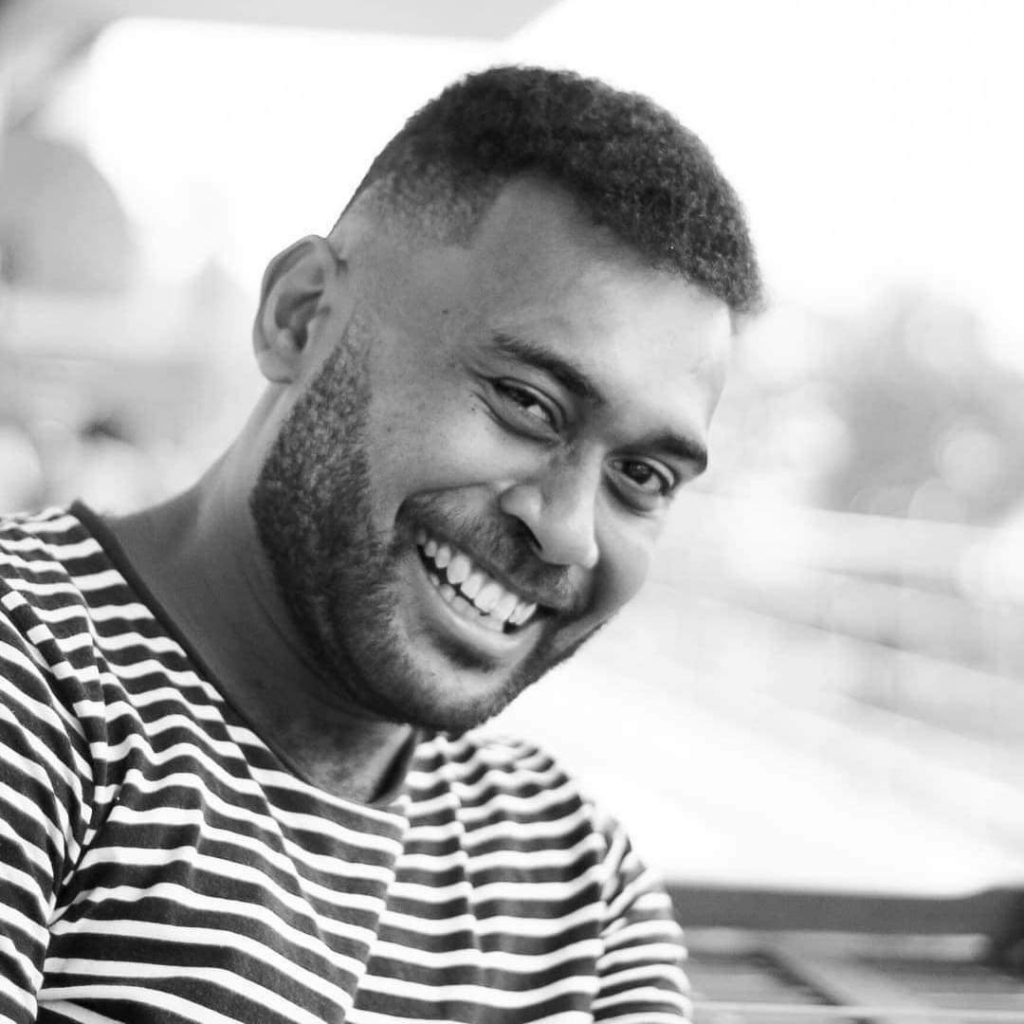 By Sera Tikotikovatu-Sefeti
What began as a dance crew formed for an international competition in New Zealand and America in 2019, is now a fully-fledged hip-hop dance company in Fiji, MATA.
Tevita Tobeyaweni, the 26-year-old Navosa highlander and MATA founder, saw vast possibilities for hip-hop in Fiji after performing at the World Hip Hop Championships in 2019.
"I think that was a pivotal moment for me, standing in the room with more than 1000 dancers during orientation and watching our flag being raised amongst other bigger countries. I told myself, this is incredible and we are just scratching the surface and the opportunities are endless," he said.
One look at the talented dancer and you would not guess that he once aspired to be an accountant. Watching him dance, his sharp, flowy movements in sync with the music, it's hard to imagine a job behind the desk for this vibrant and charismatic individual.
It was only natural for the passionate dancer to start his own company. Tevita said, "Over the years, there has been a very prevalent existence of contemporary Fijian dance, so I wanted to establish a space where all passionate hip-hop dancers of all ages and walks of life could gather for the love of hip-hop dance."
We only have to look to New Zealand to see how far a successful hip-hop dance crew can go. Parris Goebel, who is of Samoan heritage, is a multi-award winning choreographer with over 10 billion views on YouTube. Goebel has worked with music's biggest names; artists like Rihanna and Justin Bieber.
It was this type of success story, and the realisation that they could not rely solely on fundraising and sponsorship, that solidified MATA's move from a dance crew to a business. "After the international tour, I said we are going to make this a business, so we can support ourselves and the dream we have in order to tap into the international opportunities that exist in the hip hop genre," Tevita reveals.
That business journey started in 2019. They had to register the business and find a location.
Coming up with a name was a fun process says Tevita. "Some were too long, or not catchy, and then we stumbled on MATA and it was perfect, because in Fijian it means "face," and i thought it was perfect, because we were the face of not only aspiring young hip-hop dancers, but a representation of hip-hop Fiji to the world.
"As a start-up, we had a lot of support that boosted the team. For instance, Robin Taylor and the Multiple Intelligence School came through for us when it came to a venue for rehearsals [and] my mentors, Sachiko Soro, Sandy O'Brien, and Regina Janus gave sound advice and support, and my admin team, Maureen Mortal and Josie Ryland," he said.
Having proved themselves on the international stage, MATA was in demand for weddings, corporate events, private functions, and shows. You could say that the business was at its peak when the COVID lockdown hit Fiji.
Navigating through COVID
MATA had to quickly find ways to adapt.
"As a creative industry, COVID hit us really hard. We had to ask some really tough questions. Do we need to close and then open later… we had to make some drastic changes in order to navigate through this situation," Tevita said.
One of the ways the company was able to survive through COVID was through their dance classes. However, moving from face-to-face to virtual classes was no easy task. Tevita said, " We did a few workshops as a team, acting out several scenarios, and also asking for feedback from our students, so by the third term it was an additional skill we had acquired."
The MATA dance school has survived, running those virtual classes for two years for students from around Fiji and overseas.
In every cloud, there is a silver lining. So it was for MATA during COVID. Although they had to adjust and struggle to survive, the lockdown presented an opportunity to grow, and this growth came in the form of workshops.
Workshopping their future
The technical workshop conducted by VOU and supported by the International Labour Organisation (ILO) was an opportunity for MATA to develop more sustainable plans for the dance company. "I attended three different workshops which ran for eight weeks, and I'm so glad I did because I gained so much knowledge that was beneficial for me as a business owner," Tevita said.
The training included:
Business workshops
Dance class workshop and technique
The legal framework of businesses in Fiji
How to manage cash flow
Preparing a strategic plan for the next few years
The company's structure
How to manage your accounts
Being able to tap into the experience of VOU was important: "VOU has been successfully running a dance company and a school for so many years, so it is only right that they lead the workshop because it teaches us not only how to run a business but how to successfully run a dance company," Tevita said.
He hopes that these workshops are readily available for other SMEs and that the connections made through them can grow, as they have helped him immensely.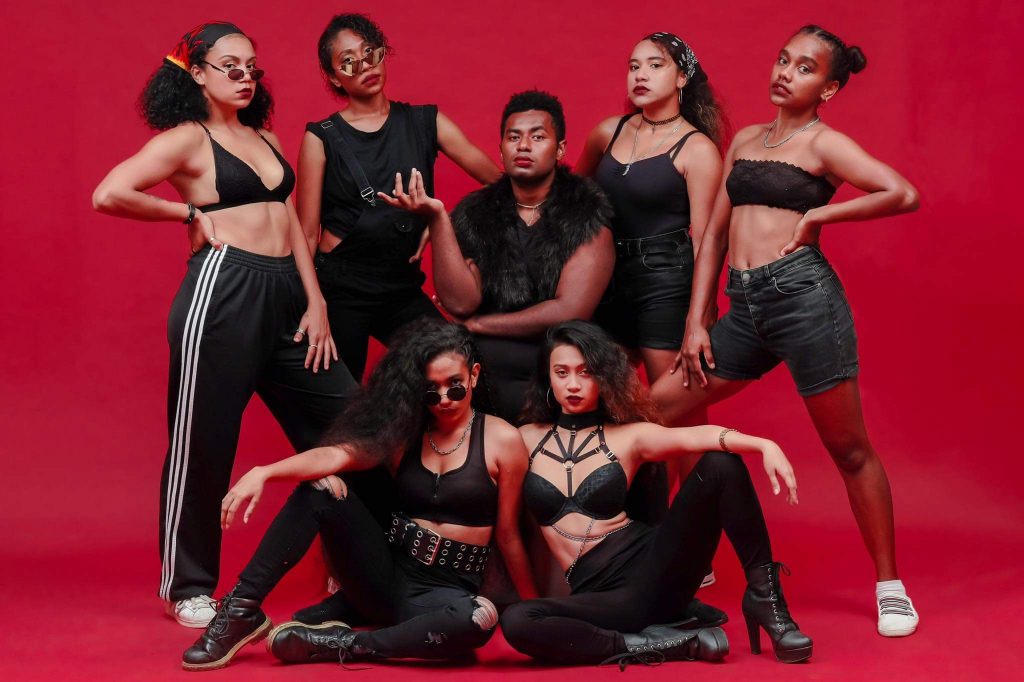 MATA's future and advice
"I see MATA attending more international competitions and opportunities, hosting international competitions, making MATA hip-hop dance a household name in Fiji and becoming more established," he says when asked about the company's future.
Tevita's dream of exposing hip-hop dance culture in Fiji will continue to be the foundation of the dance company. "I always tell my dancers this, and it's a quote from [VOU's] Sachiko Soro,'make passion your paycheque.'"
He believes before starting a business, SMEs need to do more research on the SME community in general and what is needed to effectively run a business. "Most of us SMEs just dive into creating our business and we need to understand that there is so much more that goes into it. The workshop I attended with VOU/ILO really helped me realise that."
"You need to have a dream, a vision, a goal, and hard work in order to run a successful business. Some people make the mistake of having only one or two of those things, and they struggle in their business, You need to be able to work hard for your dream," he adds.
Finally, he shares, if you love what you do, you don't need to work a day in your life.