March 13, 2023
Dipti Sharma: Mydesk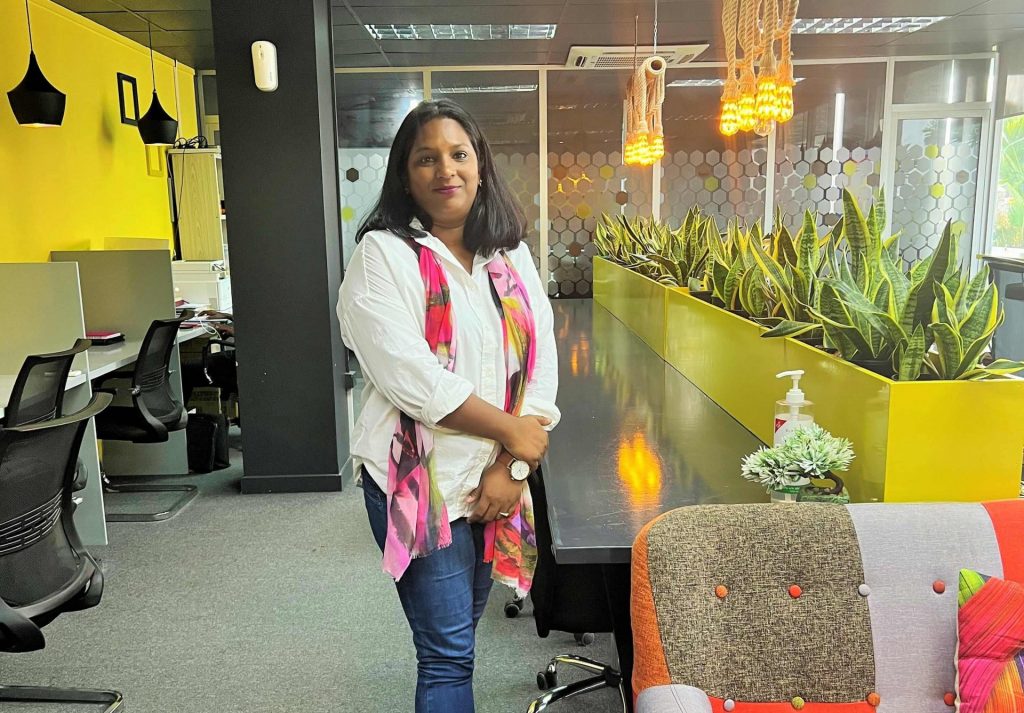 By Sera Tikotikovatu-Sefeti
Traveling the world has the power to inspire, change perspective, inspire big dreams, and open up our minds to new possibilities.
This was the case for Mydesk founder and owner Dipti Sharma, who got the idea for her business after travelling to Singapore, Australia, "and a couple of other countries."
The vibrant entrepreneur has used co-working spaces in several countries and nurtured the idea of establishing a centralised business centre while working for a local IT firm.
Sharma, who also owns a marketing firm called Eventuros Fiji, made that idea a reality when the Covid-19 pandemic hit Fiji.
"A lot of people were starting to work from home, a lot of offices were shrinking, and there was a hybrid working system happening.
"There were a lot of offices that closed down, and I thought with the little money that we have, let's do this," she said.
So with FJ$100,000—she invested in the business. Sharma already had her marketing company running, and the support of her family and friends.
Mydesk is on level one of the Essence Fiji building in Nadi; which with its salon, boutique and café, is a bustling location.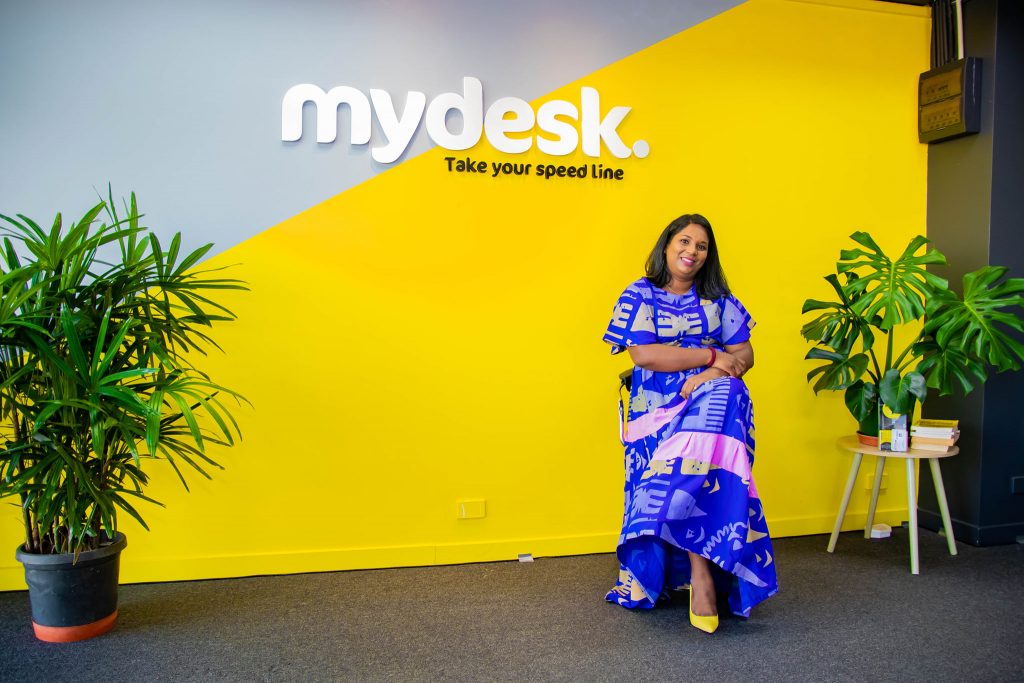 "During Covid, we said, 'okay, let's just do it,'" Sharma said. "I've started cleaning my designs, and I've been doing research, With a couple of helpers from my family, we managed to secure this spot."
Her marketing company handled branding, websites, social media, and digital presence.
Part of that marketing was explaining the concept. "Our marketing strategies were focused on content, explaining what hotdesking means, why people use it, and getting people's feedback."
The impetus for the venture was drawn from her own experience. "I sometimes used to sit in coffee shops working and spend a lot of money ($80 a day) at a time when I'm not even earning that much.
"One day I spent nearly $500, and it was too much for me, so I contacted a couple of companies that rent office space," she explained.
Sharma says she could have saved a lot of money if she had access to a space like Mydesk early in her own career. "That is how we actually came up with this idea, coming from personal experience, I really wanted entrepreneurs like me to have a professional space to sit and do their work."
While Sharma had some funds to establish the business, it wasn't enough to cover all their costs. "Funding was one of the biggest challenges we faced, so whatever money we had, we kicked off with it.
"We applied for a couple of loans, during the Covid relief loans, and suddenly we were told we were not able to get those loans, and it was depressing," she said.
The situation drover her to tears at times, Sharma stated, but that she had to pull herself out of that mindset by telling herself that she could still do it. She listened to the market and made adjustments.
"People felt that it was expensive at the time, so from $60 we dropped it to $40 a day just for people who want to do hotdesking, we dropped our membership rates, and then we wanted entrepreneurs to come in and use the space," she said.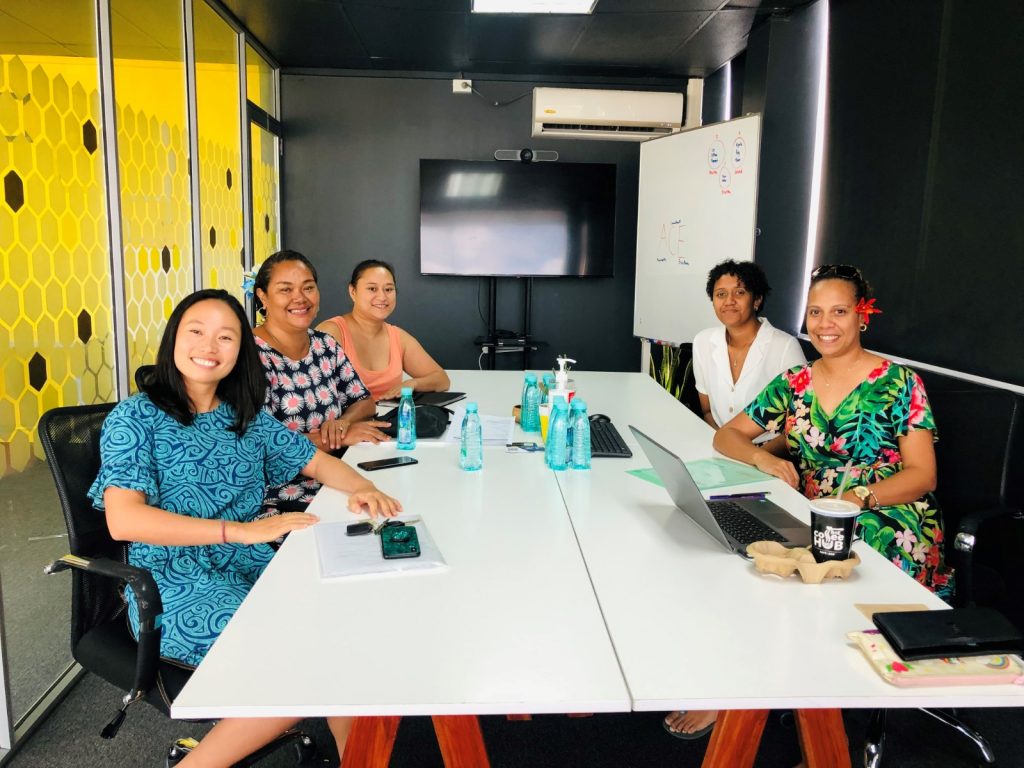 While co-working spaces are relatively new to Fiji, they are widely used overseas. As Mydesk is located in the tourist town of Nadi, it has seen "bloggers, vloggers, businesspeople, corporates, and tourists, they come and book the space for meetings, workshops, and other simple tasks like uploading videos," Sharma said.
Sharma said, "Whenever we have clients, we always get their reviews, so these sorts of tactics we used to put the message out there to the public, that, 'hey, come and use the space; it's a great space to be in, and it can benefit you.'"
Sharma says despite the earlier difficulties, the business is gaining momentum. "For the last couple of months or so, business has been good, a lot of support from corporates who like to have their strategic meetings here; workshops; small meetings; and a lot of support from Tourism Fiji, and 2023 is looking very promising.
"It's a great start for Mydesk; we have been booked with walk-ins daily, and it's been great to see a dream come true."
Mydesk is one of two co-working spaces in Fiji. The other, Greenhouse Coworking, is based in Suva. And while in the business world, people may view them as competitors, the two women running them are actually friends. Greenhouse has spoken to Islands Business before about the possibility of working together with Mydesk, as the market is big enough for them to work harmoniously with each other.
Sharma said, "Ronna is a very good friend of mine, and coincidentally, we also launched at the same time, and like I said, great minds think alike.
"We have a memorandum of understanding with each other and we work very closely, so our members can go to Greenhouse Studio in Suva and their members can come and use our space with a discount of 10%," she said.
This type of collaboration was a smart business move, and just one piece of advice Sharma has to share.
Be persistent, and perseverance should be your mantra when you are a startup.
Never give up. There will be a lot of challenges in your life that will block you from doing things. Sometimes small incidents happen in our lives and become our own roadblocks. Be strong to tackle those roadblocks.
For us women, we always tend to think we are multitaskers. I don't believe in that, I think what you do is pick a task, focus on it, and put your 100% into that, and watch it grow.