July 19, 2023
The delights of a hard-earned life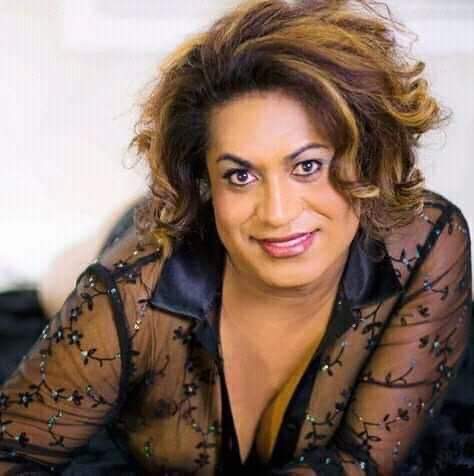 By Sera Tikotikovatu-Sefeti
Delightful Laundry's owner has stepped into the entrepreneurial world determined to fill a gap and provide opportunities for the marginalised.
And she is doing it from Colorado in the United States, with the help of technology and personal determination.
Juhne Kamikamica was inspired to start her business while on a flight back from New York to San Francisco, flipping through a magazine that featured the Queen of country music, Dolly Parton.
"She came from a poor family like mine," Kamikamica reflects.
"They struggled a lot and then she became popular one day, became rich and famous, and bought a museum, and she brought all her childhood friends to work there because they didn't have a job; so that inspired me.
"I said to myself, 'maybe one day I could do that, not as big, something smaller'. I have been catching up with my childhood friends and they were asking me what I plan to do when I come back home. I said, 'maybe I'll open a salon', and they said, I should try laundry, it's a good business. I had never thought of that."
So she began to research that seed of an idea. A laundry business was something she rarely saw when she lived in Fiji 23 years ago. Now she operates two laundries here.
What excites her the most is being able to create jobs for those who are marginalised, which stems from her own experience of facing challenging times while searching for work.
"I'm very excited to help the unfortunate, because there was a time when I was back home, I was in that situation, after high school. I didn't have good grades so I dropped out of high school. I didn't have a reference, I didn't have a job, I had to ask my neighbour, my friend, sometimes for my bus fare to go and look for jobs.
"So, when I opened up this business, I said I could help people find a job … hardworking and honest workers."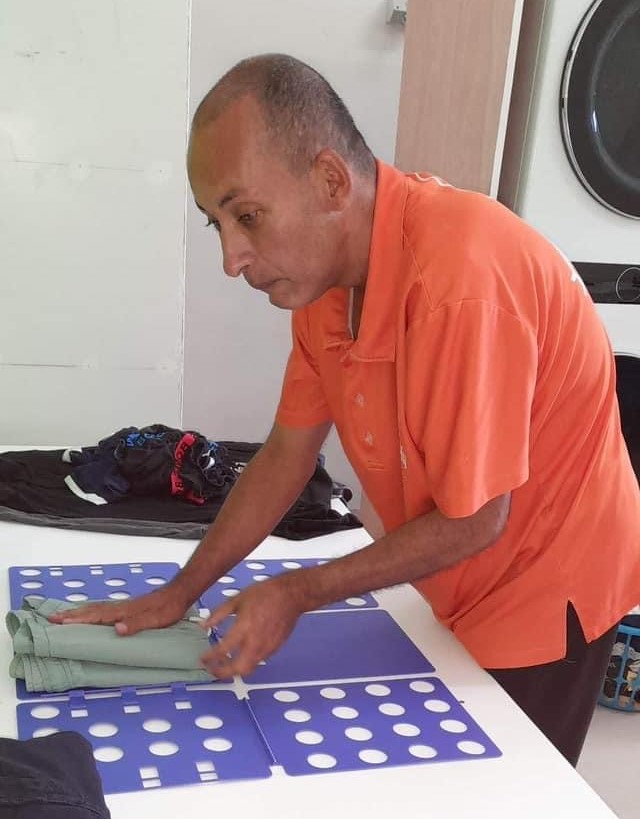 It was a hard road, paved with many rejections, to where she is today.
"I had my elderly parents who adopted me; my dad was out of work, so I had to be the breadwinner; I had to look for a job to take care of us; and sometimes my dad will be fed up that I still haven't found a job.
"I was very sad and depressed. I sometimes told myself, 'You are not worth it, you are not good enough.' I felt sorry for myself and often asked myself, 'Why me?' I know I'm a good person, I know I'm honest, I know I'm hardworking, but I was never given a chance."
Then a ray of sunshine appeared in the form of Point Beauty Salon.
Kamikamica is emotional talking about it. "That was the turning point for me; it changed my life because I was given a chance to get a job. I was overjoyed, and I always thought of that couple that owned Point Beauty Salon; they gave me that opportunity that I desperately needed."
That first break provided momentum as she set out to run her own business, and some important lessons in resilience.
Kamikamica set up her first laundry shop in Khalsa Road three years ago. "I started with two washers, two dryers, and two staff (one in the morning shift and one in the afternoon shift, and on the weekends, I have an extra staff who works 12 hours from Saturday and Sunday because we get very busy in the weekend.
"There were many challenges. I learned a lot of new things because I have not run a business before."
Amongst the most important lessons; make sure there is sufficient voltage to power the machines, use the right supplies (in her case soap powder), and hire the right staff.
She looked at laundry shops in Colorado to improve her Fiji set up, things like folding and wrapping freshly-laundered clothes.
She has also installed cameras in the shops to be able to talk with, monitor and manage her staff from the US, so that customers are treated professionally and served quickly.
"But I have very good staff who are reliable, hardworking, and honest; those are really important traits to me," she stresses.
Kamikamica condenses her experiences into some real-life advice. "I'm not a university student. I'm a high school dropout. I had a hard life. I'm not book smart, but I'm what they call street smart. You have to be to survive; you can change your life if you have the determination and help someone along the way. You never know, you might be the lifeline for them."