January 17, 2023
Hair Grow Fiji
By Sera Tikotikovatu-Sefeti
The tradition of spreading a sweet-smelling fragrance, such as yasi (sandalwood) on the hair of Fijian brides and grooms at weddings has been a tradition for many generations. This ageless method has been turned into a contemporary business, the production of hair perfume thanks to entrepreneur Kristin Wells, the owner of Hair Grow Fiji.
The Tailevu entrepreneur started her business in the height of COVID. "I decided to be brave and do something useful instead of dwelling on all the terrible things happening around me back then," she says.
Wells previously worked in the beauty and fashion industries and has surrounded herself with creative people.
"Hanging out with creatives and the ongoing conversations about personal growth, not squandering opportunities that usually come our way, fostered an excitement to have the courage to get started on ideas I already have," she shares.
Fiji Hair Perfumes emerged after many conversations with her friends in the hairdressing industry about the lack of local products for professional use, considering the proliferation of traditional treatments people used at home. As a way to preserve and share with future generations the remedies her family uses, she developed a product based on a family formula.
"So armed with the knowledge of traditional remedies, creative friends in the industry, some savings, and a lot of prayers, I started with my first product," she says.
"We created a plant-based hair loss solution that we called 'Hair Grow Serum, and six months later, after some consultations with customers, we created two different types of beard oils (Turkish Mint and Moroccan Beard Oil) for grooming and growing beards."
In the pursuit of continual improvement, Wells sought expert opinion offshore to help with the final blend. As she observes, "perfumes require a lot more science-based knowledge for the best commercial product outcome."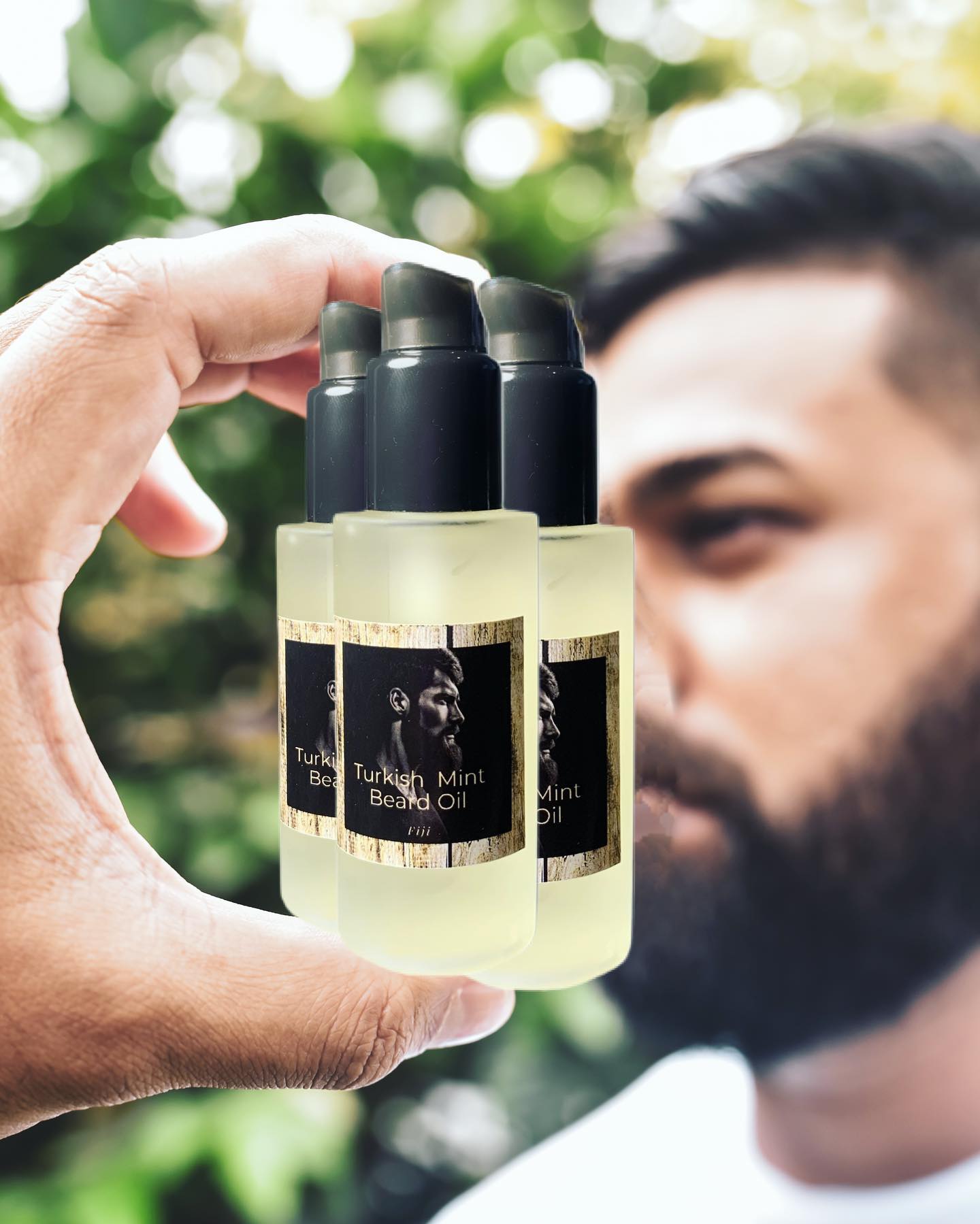 Fiji Hair Perfumes are available in three unisex fragrances; Dakua, yasi and vesi, capturing the essence of Fiji. While a lot of thought went into the fragrance, an equal amount of attention was focused on how it is packaged.
"I had many ideas for my product packaging, but they all had to revolve around the fundamental themes of being environmentally-friendly, cruelty-free, having a unisex appeal, and fitting in with international products."
Wells will continue to focus on online platforms to grow its international customer base.
"I started out this business as an online shop to keep costs down. Online retail is more affordable than having a physical shop that requires 100 times more money, energy, and staff to run, compared to online stores."
She continues, "I plan to stick to my original plan of manufacturing, wholesaling, and only retailing direct to consumers via our online website."
Wells says some of the biggest challenges for the business has been the cost of shipping internationally, and the cost of running online businesses in Fiji, for example the absence of house numbers on properties or gates.
"It makes delivery a real challenge, especially when some road signs are broken as well, and Google Maps doesn't work everywhere here," she continued.
"My hope is that these e-packets are made available here in Fiji, which will ensure exports increase for start-ups like Hair Grow Fiji and that road signs, house numbers at the front of the gate, or doors are fixed to make deliveries easier and more efficient locally."
While these issues create challenges, it hasn't deterred Wells from growing the business.
She says their website attracts an average of 500 sessions a day, and they wholesale to 20 stores in Fiji, Australia, and the U.S.
While she currently sources ingredients locally and internationally, her long-term plan is to source locally only.
"My advice for anyone starting an online business is to be prepared to live on your phone because that is the dedication that will be required of you should you want to last in this business."
She continues, "living in Fiji, where there is a lack of expertise about online businesses when starting out, one has to be prepared to be self-taught till you're the expert in your field.
"There is information on everything if you can learn to ask the right questions."