July 21, 2023
Mana Motivation Mondays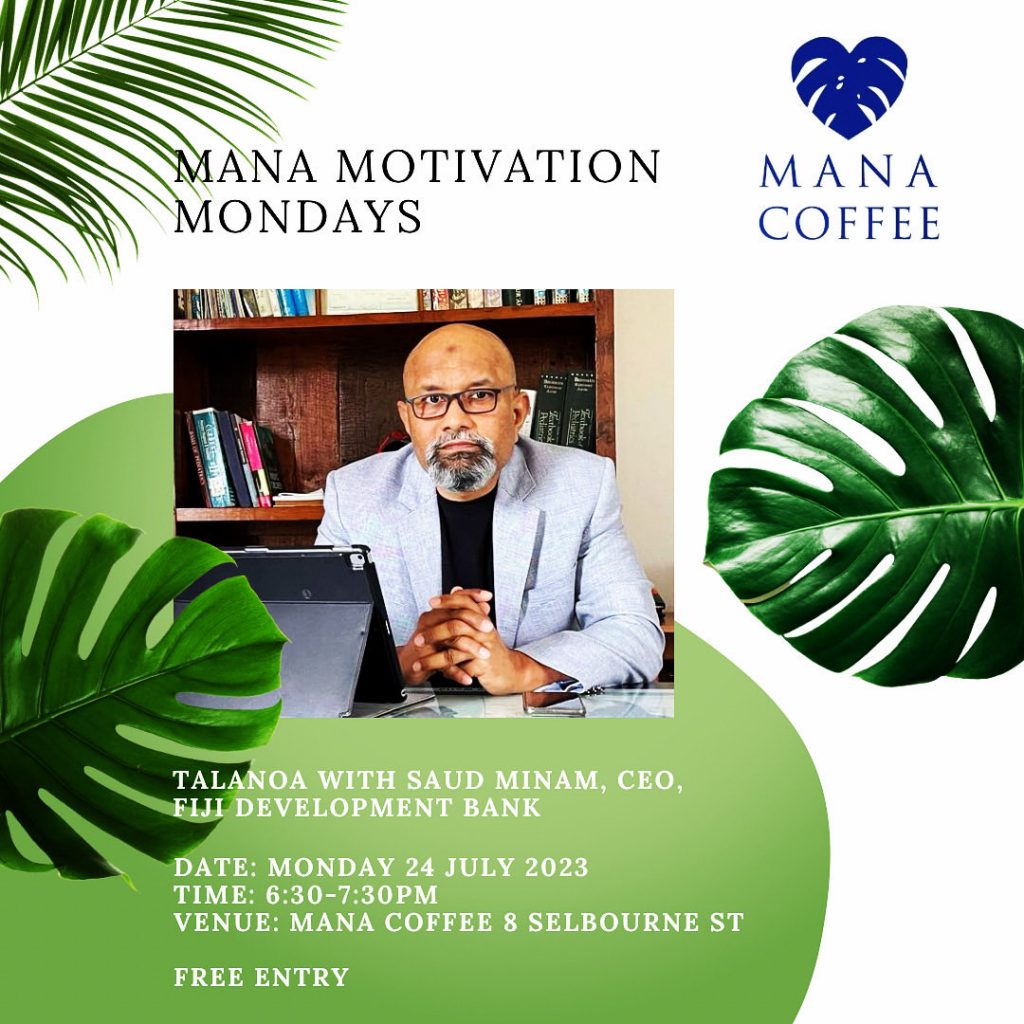 Mana Coffee has launched #ManaMotivationMondays, featuring a talanoa with Fiji Development Bank CEO Saud Minam. 
If you're interested in how FDB can help you, stop by to find out more about their products and services, including support #womeninbusiness, #greeninitiatives and #MSMEs.  
🕰️ 6:30-7:30pm, Monday 24 July 2023
📍Mana Coffee 8 Selbourne St 
Seats are limited and attendance is free – email ateca@manacoffee.com.fj to reserve your spots so you don't miss out.