April 12, 2022
FNU offers free courses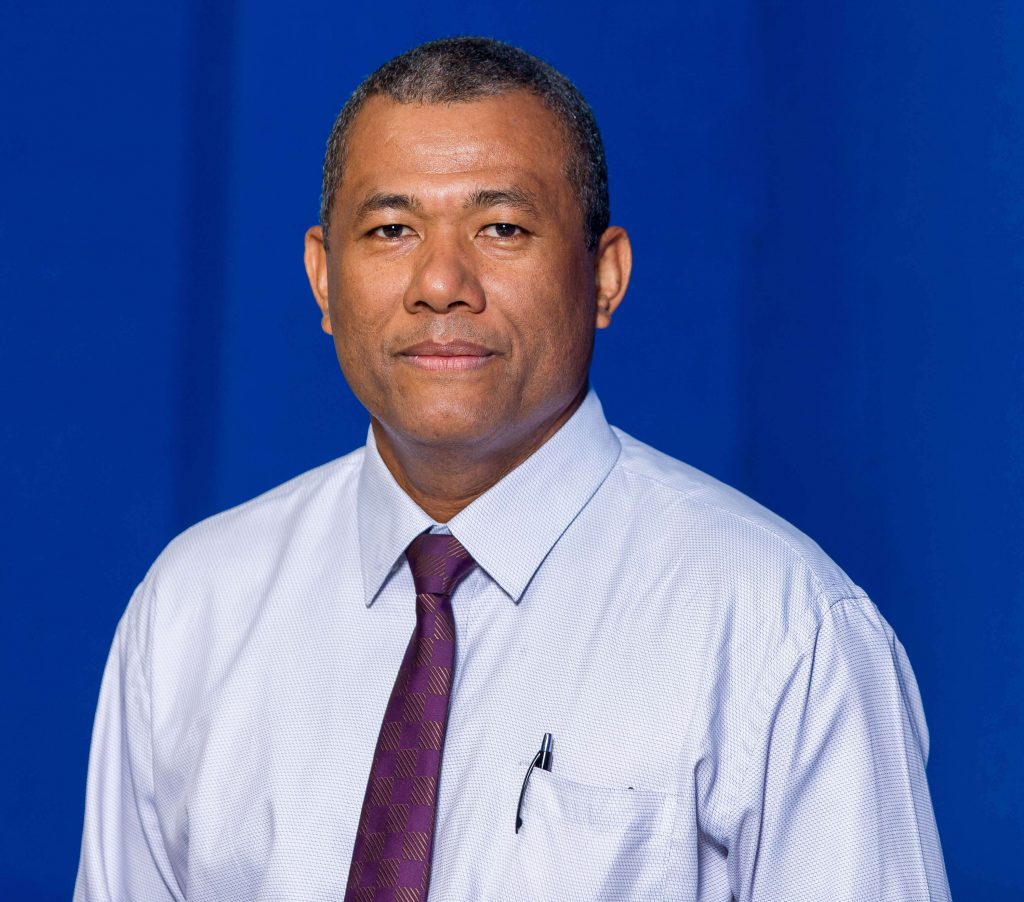 Eligible Fijians have until this Friday (April 15) to apply for a free short course at the Fiji National University (FNU) as part of the government's reskilling and upskilling initiative.
The free short courses are available to people who lost their jobs due to the economic impact of the COVID-19 pandemic, and who are looking for new jobs or are setting up their own businesses.
FNU Acting Vice-Chancellor, Dr William May said the University had successfully delivered two rounds of the short courses to applicants and would begin the next set of courses in May.
"Fijians who meet the criteria are encouraged to apply as this is an opportune time for them to upskill themselves or venture into a new field of learning that would add to their skills and knowledge base," Dr May said.
Criteria
To qualify for the Free Reskilling and Upskilling placement at FNU, prospective students will have to submit a Statutory Declaration of unemployability due to COVID-19 or a letter signed by a JP (Letter by the student stating they are unemployed, and the name of a referee and their phone number), a Valid Photo ID, TIN Details, Birth Certificate. Visit this link to complete the form: www.fnu.ac.fj/study/apply
The eight-week short courses will begin in May.
The courses offered are as follows:
National Training and Productivity Centre
• Management Development & Leadership – Hospitality
• Payroll Management
• Strategic Planning, Effective Budgeting & Cost Control
• Construction Fundamentals
• Plumbing Basics
• Tile Laying
• Brick Laying
• Plastering Basics
• Certificate of Attainment in Care Giving
• Fundamentals of Baking & Patisserie
• Fundamentals of Cookery
• Fundamentals of Food & Beverage
• Creating Screen Printing Artwork & Design
• Household & Sanitary Plumbing
• Domestic Electrical Installation
College of Engineering, Science and Technology
• Analysis of Cloud Data Management
• Office Automation
• Diagnose & Repair AHVAC
• Cyber Security Digital Platform
• Data Communication & Networking
• Engineering Project Management
• Explore the Uses and Applications of Artificial Intelligence
• Automotive Light Machinery Repair
College of Business, Hospitality and Tourism Studies
• Business Startups
• E-Commerce & Digital Marketing
• Sustainable Tourism
• New Tourism Soft Skills
• Basic Operations in a Call Centre (Level 3)
Semester 1 studies
Applications for Semester 1, 2022 studies closes on Friday, 15 April.
For enquiries, students can visit our website on www.fnu.ac.fj email the Academic Team via admission@fnu.ac.fj or call 9555760 or Text (Toll-Free) 857 for Vodafone and Inkk users.