September 22, 2020
Mili Naituyaga: Flight Attendant Turns Events Planner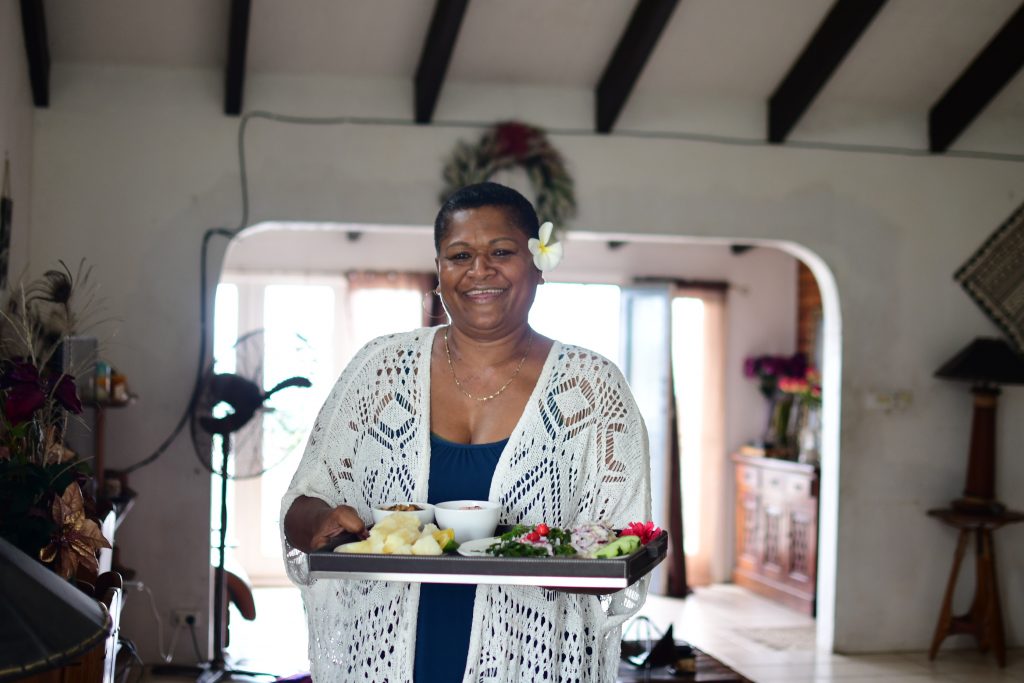 Nadro Events Solutions was birthed a year ago by owner, Mili Naituyaga.
She was then flying as a senior flight attended with Fiji's international airline, Fiji Airways, but felt she needed to have a small business of her own.
She registered the company, acquired office equipment including tables and chairs and printed marketing cards and flyers.
"Like everyone else, I had no idea that we would lose our job so suddenly but when it did happen, I just went straight into running my events and catering business," says Mili.
She operates her business from her beautiful Sunflower Hill villa, perched on a small rise beside the Queens Highway, not far from her hometown of Sigatoka.
In addition to planning and managing social events, Nadro Events Solutions also offers catering.
Once or twice a week, Nadro Events Solutions takes orders for delivery of packed seafood lunches for office workers and travellers. Her helpers include two close friends who have also recently lost their jobs.
Nadro Events Solutions Contacts:
Email: nadroevents@yahoo.com
https://www.facebook.com/nadro.nes.10