June 28, 2023
Over 200 women join 2023 AWE program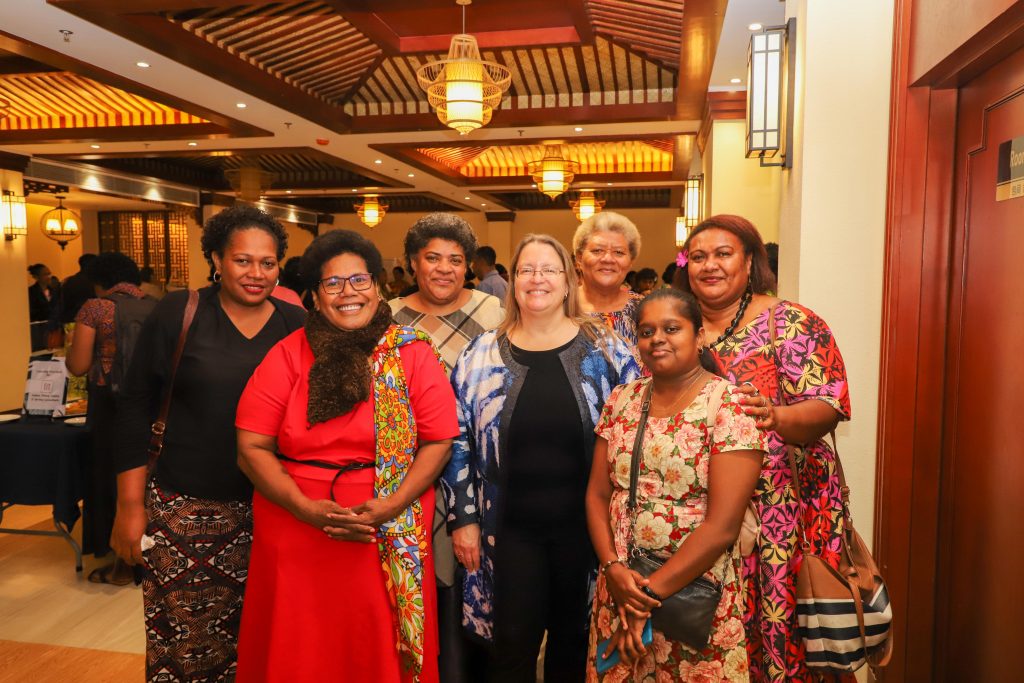 Over 200 emerging Fijian entrepreneurs have been selected into the 2023 Academy for Women Entrepreneurs (AWE) Program.
The AWE program is based on a model of peer-to-peer learning and local mentorship, which helps participants build their own businesses and seek innovative scaling opportunities. It has enabled an AWEsome community of over 300 alumni across Fiji's main islands of Viti Levu and Vanua Levu since its start in 2020.
"The U.S. Embassy is proud to support a prosperous Fiji. The 2050 Strategy for the Blue Pacific Continent identifies economic development as one of its key thematic areas, and we join your leaders in our commitment to empower women to be active participants in economic life," said U.S. Ambassador Marie C. Damour.
She thanked the Embassy's partners, the Women Entrepreneur's Business Council (WEBC) and the Makoi Women's Vocational Centre, for their collaboration through AWE to equip women with the skills, knowledge, and networks necessary to start and expand businesses that contribute to Fiji's economic growth.
"To these new participants, I encourage you to be bold and talk with as many people as possible to build the support network you will need to reach your goals and overcome the setbacks that every entrepreneur inevitably faces in their journey. Make the most of this chance to learn skills in marketing, branding, financial management, networking, and leadership. We are excited to welcome you, 2023 AWE Cohort! Your success is our priority, we support your learning and laud your achievements," Ambassador Damour said.