September 2, 2022
Just drop it!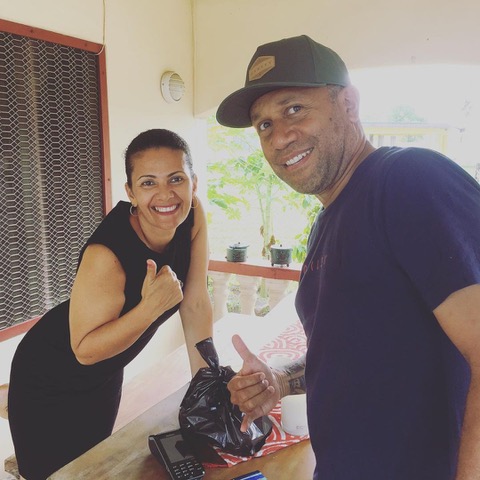 The pandemic may have forever changed the way people shop. As COVID-19 caused a sharp economic downturn in travel-related industries, home-delivery services boomed and are continuing to be vital.
During lockdowns and containment zones in Fiji, numerous families opted for online shopping with home delivery rather than making the trek to retail stores masked, social-distanced and with a smartphone contact-tracing app in hand.
The international lockdown dealt a heavy blow to a nation that relies on tourism for 40% of its GDP. In the travel hub of Nadi tens of thousands jobs were lost.
Octavia and Gabriel Sharma were amongst the travel and hospitality workers affected when borders closed for 20 months. Octavia, a sales representative at Wyndham Resorts, and her husband Gabriel, a pilot at charter and scenic flights operator with Sunflower Aviation, surveyed their situation and created a home-delivery service that quickly grew and continues to evolve.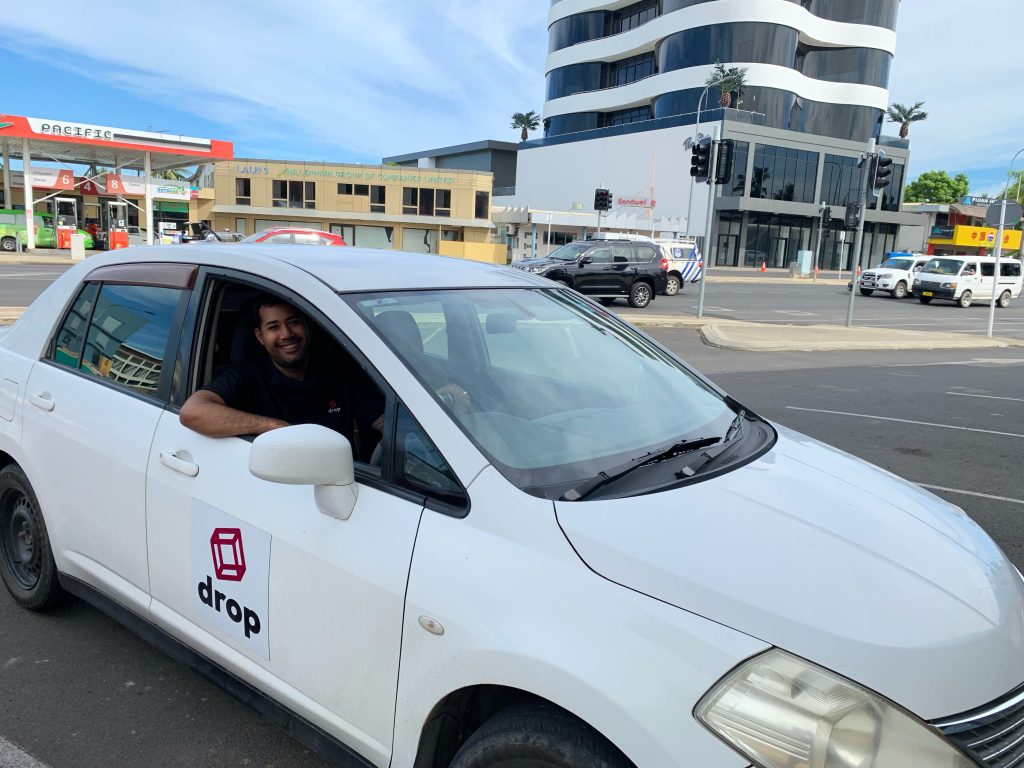 "When the pandemic hit us, that was a huge change in our economic situation," Gabriel said. "We thought about ways to create income because jobs were not readily available and decided to start with alcohol delivery because no one was doing that."
They named the business Door Drop and said they were influenced by the Australian alcoholic beverage delivery services Drizly and Jimmy Brings. The business was later rebranded Drop – "'Door Drop' was sort of a mouthful," said Gabriel, " and 'Drop' looks better on paper" – and soon branched beyond alcohol delivery.
"From around October to December 2020, people in Nadi still had jobs and could afford luxuries like alcohol and utilised our service quite a bit," said Octavia. "Fast forward into 2021, that changed and we found that people were now spending money on necessities, i.e., food. So, we adapted and started advertising market runs for fresh produce, grocery deliveries and food pick-ups from restaurants."
While they now discern an uptick in the local economy, the continued growth of their business indicates shopping habits have changed and people find delivery services a welcome convenience. He said, "Now people are slowly going back to work, and ordering deliveries to work as well as home."
The pandemic thrust an idea to fruition
The couple said they always wanted to start their own business but had only a general plan with no idea it would be a delivery service. "Once we had established somewhat of a following, we were exponentially increasing sales very quickly," he said.
Operating the start-up has brought a good deal of joy, but also there are challenges.
"The freedom is definitely gratifying, but can also be trying," said Gabriel. "Being first-time entrepreneurs, we don't have any experience and we have to rely on each other. There are moments where we are scared to death about the future of our company, also moments of frustration; we don't always agree with each other.
"In saying that, we are grounded by our faith in God and are continually trying to be better people," he continued. "What I can say is that we are always learning from our experiences. It's never a 'negative' encounter if we learn from it. It has a lot to do with our perspective and gratitude."
A mobile credit-card reader allows the service to mostly avoid the hassle of carrying lots of cash and having to give change. Customers order online or by telephone, and pay upon delivery. The service, on average, costs FJD$10 to $15FJD (US$4.70 to US$7), depending on distance to the delivery point.
Gabriel said the Fijian government has aided Drop and other SMEs by making registering a business online effortless, as well as promoting the "easy to use, safe and very handy" local eWallet MPaisa operated by Vodafone.
Courses in managing cash flow, lodging taxes and bookkeeping for entrepreneurs with limited business experience would be a welcome assistance, he added.
Drop specialises in delivering orders from restaurants, department stores and supermarkets, as well as pickups of beer, wine and grog. In addition to Nadi and its environs, the service operates in Lautoka. The cities, separated by 22 kilometers, are the second- and third-largest respectively in Fiji.
"We have just recently started offering our service seven days a week," said Octavia. "We also do the odd job to Ba or Sigatoka, and even Suva (the capital, some 190 kilometers away) depending on what the clients wants and if we are able to cater."
Partners in business
The couple says their first customer was the popular local musician-videographer Eremasi Rova, and notes the business has partnered with local upscale beverage shops, cafes, restaurants and supermarkets.
Drop delivers on a commission-basis with some restaurant-partners, but for most deliveries the fees are paid by recipients based on distance. The Sharmas stressed Drop differs from Cyber Foods, an online food-delivery service based in Suva and operational in Nadi, in that it delivers a range of products from groceries to flowers in addition to restaurant takeaways.
Among Drop's partners is Small Plates Garden Restaurant, where owner Tahn Strawhan said, "Outsourcing our deliveries to COVID-safe delivery partners has allowed us to expand our brand awareness and market access during otherwise very difficult times."
"I believe the future is very bright for such businesses," added Strawhan, whose decade-old restaurant specialises in Asian and seafood dishes. "Even as the dust settles this won't be the last time we deal with this kind of situation, pandemics, so delivery services are well-positioned to grow and become a force within not just the restaurant industry."
Some Nadi cafes and restaurants kept deliveries in-house during the pandemic. The owner of KANU Lance Seeto deployed his own truck and crew members for deliveries, which were free for orders over F$30 (US$14).
"At the height of the lockdown business was really tough," said Seeto. "We still had fixed costs of EFL (electricity) and rent, and so margins were extremely important, which is why KANU decided to do its own home/hotel delivery service.
"Our food prices had already been reduced dramatically to attract customers, and so giving the delivery service an extra percentage was just not viable," he added. "It also allowed us to provide a more personalised service with KANU staff delivering in person."
Drop does deliver from KANU when customers call the service and request a pick-up from the restaurant.
For the Sharmas, new parents are amongst their key customers. Drop partnered with an anonymous overseas donor with Fijian ties to launch a drive mid-year that donated baby formula to families in need amid pandemic-related job losses and business closures in Fiji's Western Division. Gabriel said they're planning for a second distribution round of baby formula.
A reliable vehicle is paramount for any delivery service, and the Sharmas have a trusted set of wheels in their 2007 Nissan Tilda.
"She's named "Tilda," short for Matilda," Octavia said. "We love her to bits. She's taken us through many adventures, exploring paces we had never been. A very integral part of our company. We worked with what we had, and our personal car has been a big advantage."
The couple said their biggest gratification comes in seeing the faces of the recipients of deliveries. "I would say the most satisfying deliveries are the ones that are sent from clients overseas who miss their families," said Gabriel, adding such gifts could be a bouquet of flowers or a shopping cart of groceries and household products. "Just seeing the smiles and tears really make the hard work absolutely worth it."
Of the future, he said, "We plan to continue pushing eCommerce and making ordering online normal. We hope to gain more trust in the overall experience for the client, and to be able to deliver a service that is easy and reliable. Opening up in more cities and towns is definitely where we are headed."
Writer: Jason Jett