May 2, 2023
New grant scheme to advance Fiji's climate resilience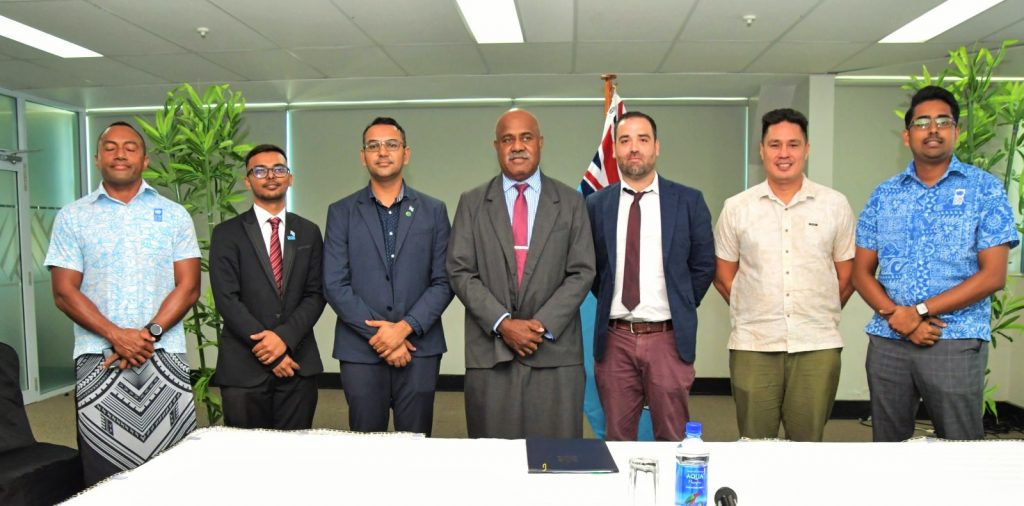 The Fiji government has launched the Luxembourg-Fiji Drua Innovation Small Grant Scheme in a bid to advance efforts to build climate resilience.
The scheme offers companies, non-government organisations, community cooperatives and individuals, the opportunity to apply for small grants of up to FJD$75,000.
During the launch, Assistant Minister Sakiusa Tubuna acknowledged the funding from the Government of Luxembourg that enabled the design and operations of the Drua Incubator team.
The Drua Incubator initiative is a small team within the Climate Change Division of the Office of the Prime Minister that is dedicated to the development and piloting of new financial products through partnerships and research.
"We not only want to continue to encourage the private sector to support national responses to climate change but, now seek to actively provide and incentivise the private sector, civil society, and community organisations to play a direct role in the development of sustainable solutions," Tubuna stated.
"It is important to emphasise that, these small grants are purposed to recognise concepts and ideas that are impactful and can be sustained. We want these small grants to seed the potential for transformative action and investment not just ambition.
"Unfortunately, we have also seen that we cannot bank on climate financing being adequate and timely. What we must do, here in Fiji, in all our efforts, is actively do what we can, here and now, to build resilience across our society," Tubuna reiterated.
The Luxembourg-Fiji Drua Innovation Small will be merit based and based on the indicators and requirements that have been set in the 'call for proposals document' to ensure these investments create sustainable outcomes and that the initiatives themselves are well aligned with key national objectives.
The initial deadline for submissions will be the 29th of May.
"Over the next 4-week period, we encourage the submission of proposals that seek to diversify businesses and build resilience and will conduct further awareness raising activities to ensure a diverse involvement in this scheme," Tubuna said.
Interested candidates can access the Call for Proposals via the following link :https://fijiclimatechangeportal.gov.fj/the-luxembourg…/
Once completed, the final proposal must be submitted via the following email address: druainnovationfundfj@gmail.com
Note: It is compulsory to submit proposals using the templates provided.