March 13, 2023
Mue Bentley-Fisher: Mana Coffee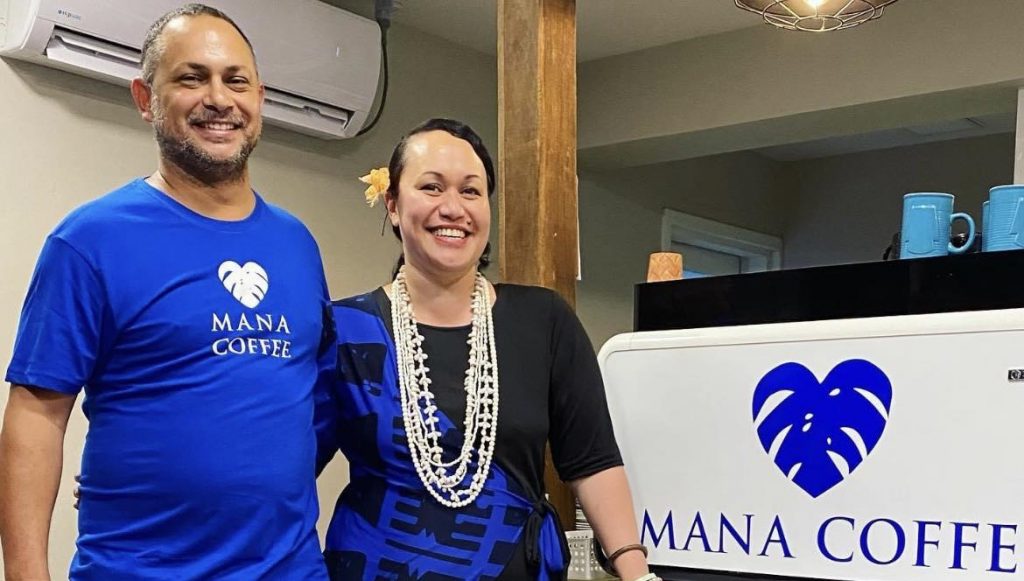 By Sera Tikotikovatu-Sefeti
Mue Bentley-Fisher's love for coffee, teamed up with her husband, Darran's business acumen, birthed what we now know as Mana Coffee.
"We saw there was a gap," Mue says of Mana's beginnings. "Coffee was a bit sluggish at the time, and I think one of the originals, (the Republic of Cappuccino or ROC) was closed for renovations, so there was a gap, and we saw that as an opportunity."
The power couple initially opened a small café in 2019 and went into an exclusive purchase agreement with New Zealand's award-winning coffee suppliers, Weta Coffee.
"With that came the name, the logo, and the brand, which we worked hard to introduce into the market," Mue recalls.
However, the couple quickly realised that the cost of importing coffee, particularly freight costs, were too high, so they ended their relationship with Weta after a year, and rebranded.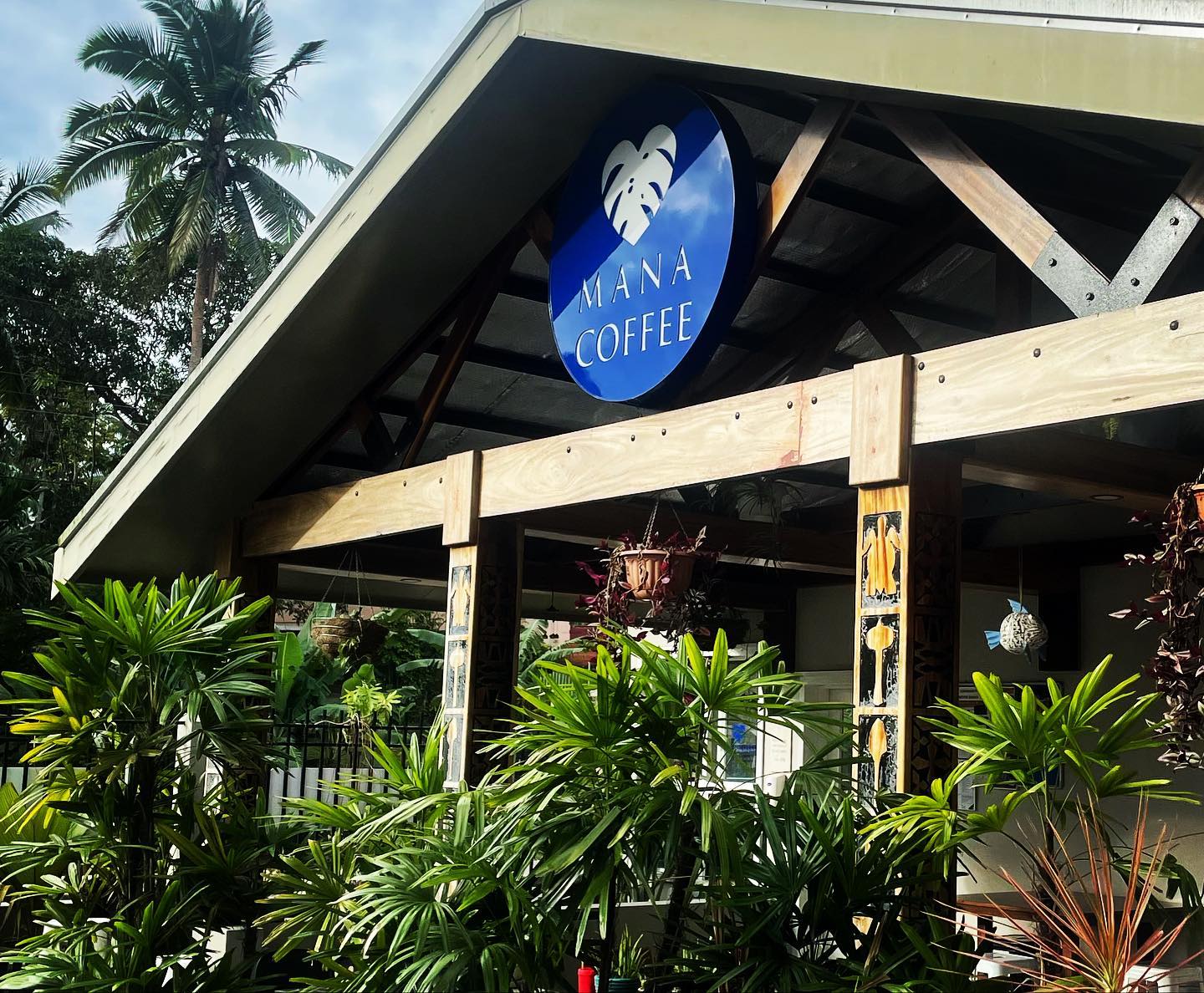 "We made a very quick and practical decision to sever ties and find a local supply of coffee and rebrand to Mana Coffee, which we felt had more of a Pacific feel. And going local was ideal and beneficial to the business," Mue says.
"It felt great to be able to own our own brand and create something that, in my view, was really something created from scratch."
Finding a new coffee supplier was inspired by a walk down the supermarket aisle, Mue says. "Although we sold coffee at the time, if I saw something on the shelf, I would try it, so I noticed South Pacific Coffee Company beans."
She was so impressed, she drank the coffee at home, and reached out to them to be Mana's new supplier.
While rebranding was necessary for the business' sustainability, it could not have come at a better time, as just a few months after the switch, Covid hit and borders closed.
"We opened up our main site, and I thought thank God we did that, because as everyone knows, the cost of imports escalated, and shipping became a challenge not just cost-wise but reliability and timewise. The whole world was impacted by Covid, and the supply chain was disrupted," she said.
As with all Fiji businesses, they had to adjust to Covid.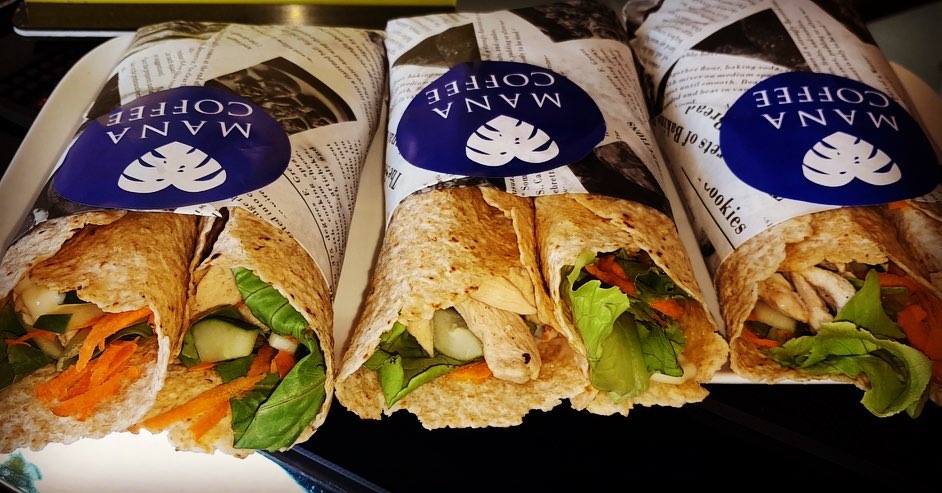 Mana is well known not only for its food and coffee menu, but also as a place to drink kava, something that was impossible during Covid.
"It was tough, the second wave was worse, and then we had to close down for takeaways only, so no dining proposition, and we were planning the bed and breakfast room upstairs, which couldn't open," Mue explains.
"Instead, we opened it as a private dining space, so we had that for a good year and a half to at least try to make use of the space instead of a café.".
She describes the time as "we feel like we have been on adrenaline for two years, just pivoting and trying to keep the business alive."
The pandemic has pushed the couple to adapt, and had proven what a good team they make,
When asked what it's like to do business with your life partner, Mue responds, "That's a tricky one; you really have to demarcate roles and determine who's going to look after what, and you're always learning how to do things in different ways, which is challenging," Mue said.
"It's not always easy; it's very easy to blur the lines and bring work home; for example, we have four children, and men and women think very differently, but that may be why we connect so well."
The couple brings strong technical skills to their partnership; Darran's background includes time as a landscaper in addition to having grown up in a business-oriented family, and Mue has 20 years of experience in communications and public relations.
Mue said, "We both try to apply our technical skills as much as possible, and I realised after a year-and-a-half in business that it is not enough; you really have to learn other areas where you're uncomfortable.
"The reality is that you also have to get involved in the accounts, the bills in the back office, compliance; it is your responsibility as a business owner," she said.
For Pacific Makete readers in business or thinking about an entrepreneurial journey, Mue's tips include:
You really need to be flexible and teachable; don't be stuck in your ways.
If you are going into business, you need to be passionate about your ideas and what you are selling, because if you waver in your belief, you will trip and fall.
For any new business, you really need to look at where to fill a gap as opposed to jumping straight into an area where there is established competition.
Always learn, pay attention, and evolve to suit the customers you know. As they say, "the customer is always right," which comes from the fact that the customer does drive the market, so customer demand will drive the business.
If you're introducing something completely new, you should have faith that your customers will want it, even if they don't realise it yet; they want to learn as much as possible ahead of time from or draw inspiration from elsewhere.
It is important to get involved in areas that you don't know much about; yes, you can hire people, but if you don't know how to direct them or what you are looking for, it can get messy.
Put yourself in your customers' shoes. When a customer complains, investigate it seriously. 99.99% of the time, we have messed up.
One of the last pieces of advice she gives to SMEs who are starting up is, when making mistakes, do not beat yourself about it, forgive yourself quickly and move on.