October 31, 2022
Qaqi Mai: Bike Share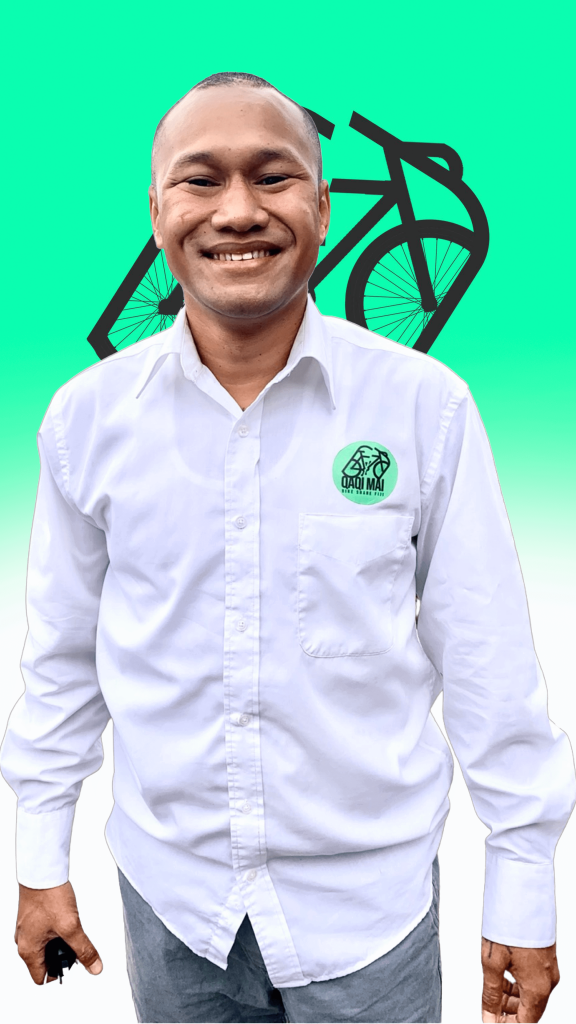 By Sera Tikotikovatu-Sefeti
When I was younger, my friends and I used to say 'Qaqi Mai' when we were 'choking' each other for bus fare money, a teasing way to say, 'walk home'! But aspiring businessman Eliki Dakuitoga is giving the expression a much deeper meaning.
Dakuitoga is the brains behind Qaqi Mai, a company which seeks to be Fiji's first bike sharing venture. He was inspired during his daily bus commute from Nausori to Suva, as he witnessed scenes that deeply moved him and inspired him to create a sustainable and ecofriendly solution.
"Back in 2019, I joined the busloads of people commuting around 4-5 am from Nausori to Suva. Seeing the burdensome faces of my kin and understanding the sacrifices to do what must be done, moved me." Dakuitoga was reminded of his family's humble beginnings travelling up and down the Sigatoka valley road.
He says his fellow passengers on the very early morning buses set off early to avoid traffic. "Anyone from around the RENATA – (Rewa, Naitasiri, Tailevu) area working or schooling in Suva knows this."
This gruelling commute was the inspiration for establishing 'Qaqi Mai: Bike Share (Fiji).' "Qaqi Mai" in the native Fijian tongue means 'to peddle', 'walk it', or my personal favourite, 'grind it!' Dakuitoga shares.
Bringing the vision to life
Armed with what he knew was a good idea, Dakuitoga threw himself into research.
He recalls "typing away in the night with the company of Dr Google and the comfort of my wife's aura by my side." Dakuitoga drew up a business plan which he then submitted to the Fiji government's Young Entreprenship Scheme (YES). "You'd imagine me jumping off the Melrose bridge over this one, as it had me on my toes to fill in the requirements needed for the application."
A 15 month wait followed.
"Mind you, within these fifteen months, I'd sought help and support from all sides of the entrepreneurial world [so] that even if the Greek God, Zeus needed an audience, I was on my feet to pitch Qaqi Mai: Bike Share for his travels across the skies instead of his quadriga chariot!
"I was reaching out to, hotels, schools, businesses, NGOs, and government organisations trying to get them on board while waiting for feedback from the YES panel."
His research led him to what he believes is the best start-up bicycle for Fiji, the M-Bike V8. Dakuitoga says: "is just within our budget and has been used for decades across Europe and Asia. Adopting model goods and services from developed nations that have been improved, updated, and upgraded to the finest model possible throughout time is one of the benefits of being a developing country."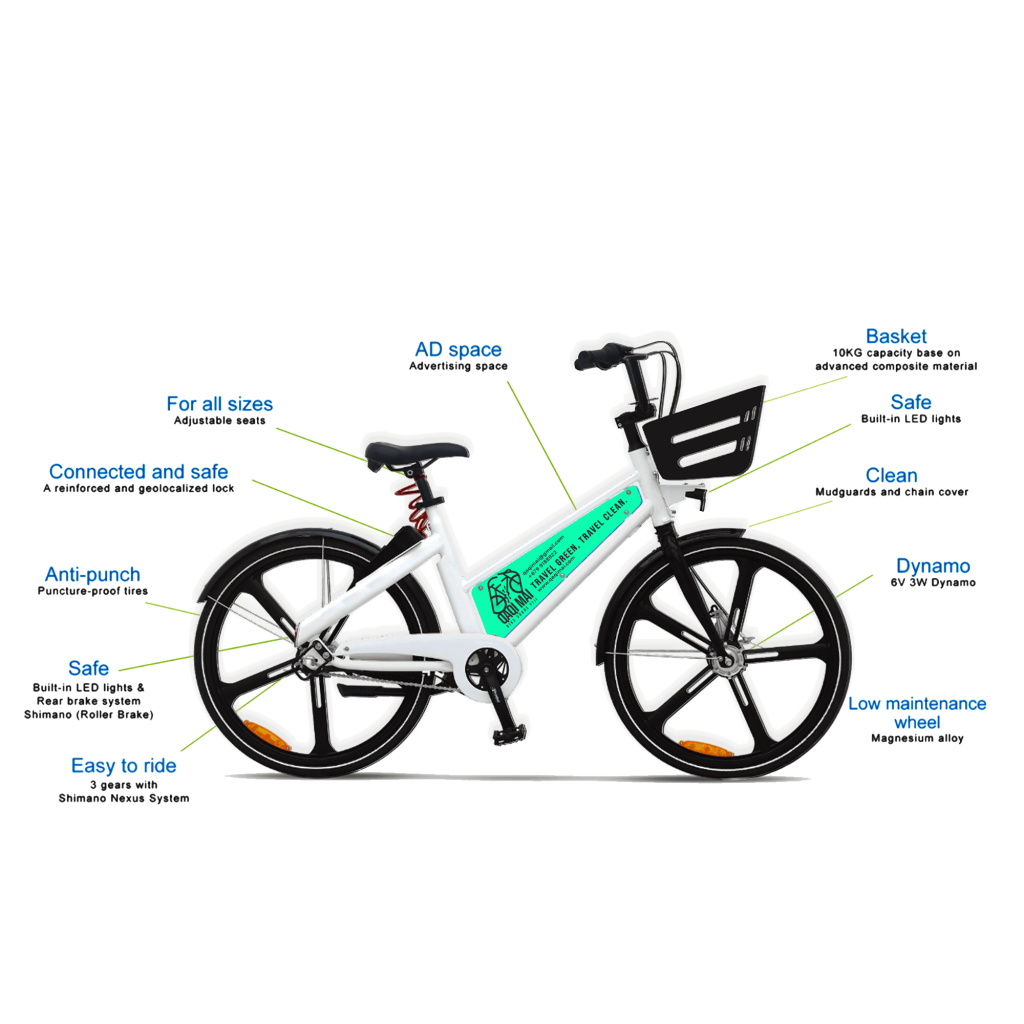 The bicycles feature anti-theft nuts and bolts, a world-class GPS system to track the bike movements in real time, puncture-proof, maintenance-free tyres, a 3-speed mechanical transmission with internal gears, and dynamo wheel to power built-in LED lights.
In late February 2020, Dakuitoga finally got some good news. A United Nations Development Programme (UNDP) Youth Co-Lab program was seeking pitches. He cut his 45-slide presentation into a 3-minute pitch and won the prize for the most innovative pitch
However his proposal to YES was unsuccessful.
"My expectations for seed funding, the networks I'd formed with partners in different sectors and the faces of my kinsmen and women on the bus every morning clogged up my head.
"I'd been mourning the loss of my son just a year before, and I was pretty sure I was still at some stage of the grieving process because even until then, I still couldn't hold my composure as I broke down in tears. Oh, well, 'better me than someone else- sa matau tu' mumbling, as I collect myself with a few slaps to the face, dusting my coat. Here I come R-Latchan Buses, let's go, 'Suri!'"
A philosophical Dakuitoga now says he believes this setback was for the best, and it inspired him to improve.
He tried again, this time applying for support from GGGI Pacific (Global Green Growth Institute).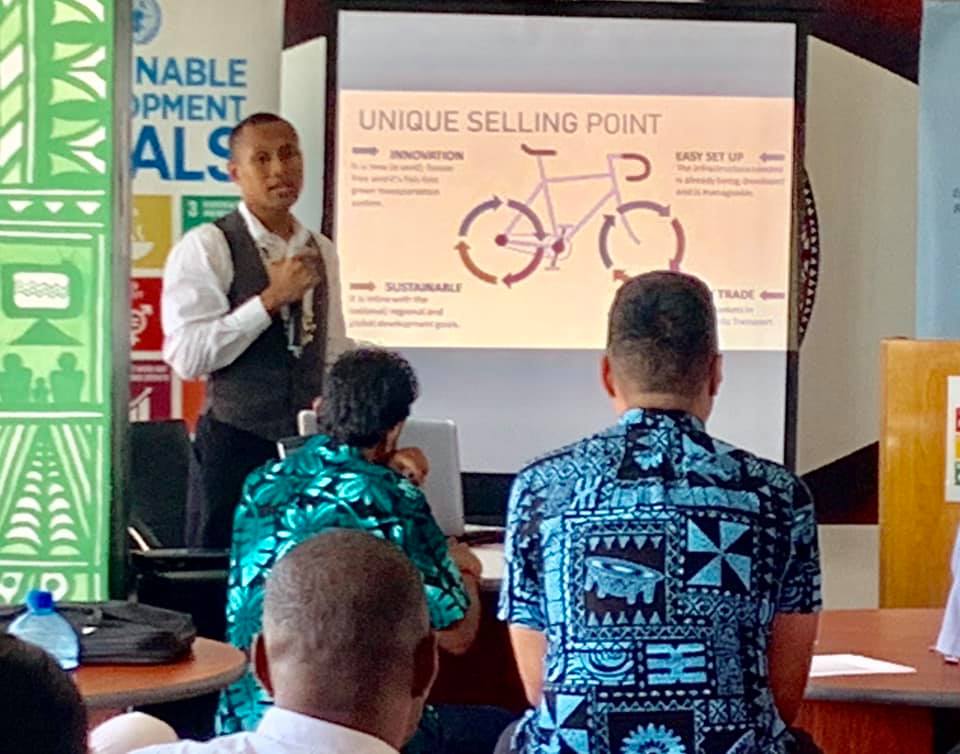 This time, he was successful. "Of the 207 applications for the GGGI Pacific Greenpreneur Program, 21 applicants made it through. We're to commit to a five-month program of workshops and study courses to fine-tune our business ideas."
He speaks highly of the GGGI program, and particularly the training from people with their own, real-life business experience, adding, "God's speed by Graduation in February 2023, Qaqi Mai would be amongst the five competing for the seed funding of $5kUSD which is roughly around FJ$10k."
But he also hopes the Fiji government will reconsider its support to Qaqa Mai: Bike Share, given it has been recognised by both UNDP and the GGGI Pacific Greenpreneur Program.
He believes besides securing seed funding to get bicycle stock, shipment costs will be a huge challenge, although he welcomes the government's decision to waive duty on the importation of bicycles.
Dakuitoga plans to pilot the scheme next year.
"We are starting with the rental model, phasing them out in GPH [Grand Pacific Hotel] or Holiday Inn for tourists, and USP or FNU for students. The rental model needs only a few steps to access. Users register through the Qaqi Mai phone app and can start using the bikes from allocated bike stations on-campus locations or designated hotel bases. Payment is done through the app [and] we are reviewing our pricing strategies to evenly balance the scales. The inclusion of subscription payment plans for students, government subsidiaries and even the use of our current bus cards are areas we're looking into, to achieve maximum convenience in our service delivery."
He believes this phase will help convince people about the viability of bikes as a form of transportation.
"In the next 5- 10 years we envision Qaqi Mai as Fiji's leading green transportation mobility provider. Our future plans include the introduction of electric bikes, scooters, and carts, leading in technology, infrastructure, and the future of travelling green, travelling clean."
Dakuitoga anticipates they will need a capital injection of $100,000 in the pilot phase. "Starting in Suva, we are going to expand to the West once we form a solid foundation here, so as to bridge the demanding tourist market and sustain our operating model. We stand at a unique position in the market right now with the fluctuating fuel prices and ongoing traffic problems, we feel Qaqi Mai is but a possible solution."
What is his advice to anyone thinking of starting a business in Fiji?
"I remember having to revise my business plan countless times to get it to the most basic English terms understood. Simplicity is key! Then I had to cut down my 45 slides presentation to a 3-minute window. Timing is critical. Despite the recognition, the very government ministry that I'd hoped to support our journey, denied us help. Never be afraid to fail! Now with a second global institution's recognition and support, we maintain our journey to travelling green, travelling clean. Get up and keep hustling!"
He continues: "Do it! There is only so much time you can spend, thinking about it. Do it now! There are so many theories out there on how to start a business. They will forever be theories until practice. Some of our schools have conditioned minds into simply becoming employees or job seekers. Instead of bowing to a director of a government ministry, I would honestly salute a street vendor selling roti. The distinction is that the owner of the roti parcel business is an entirely self-made Director who has generated their own income. The only source of the government boss's title is the institution of which he or she is a part. When the institution is gone, there is no longer a boss; when the roti parcel is gone, there is still a boss. Think big, start small, and do it now!"