May 2, 2022
Vendors at Nausori market get improved accommodation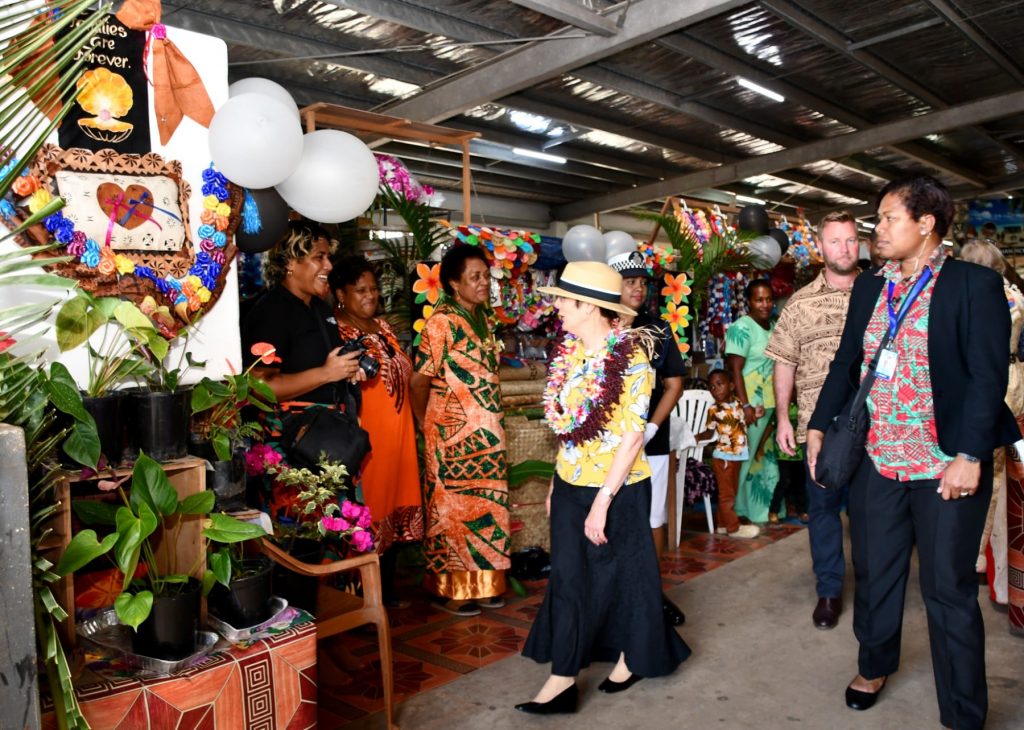 By Kite Pareti
New accommodation for women at Nausori market has been officially opened by Australia's Governor-General, David Hurley, and Fiji's Minister for Commerce, Trade and Tourism, and Transport, and acting Minister for Local Government, Faiyaz Koya.
The accommodation centre will provide a safe space for women market vendors who travel from the provinces of Rewa, Naitasiri, Tailevu and from as far as Rakiraki and Ba, to sell their produce at Nausori market.
These vendors had identified the accommodation as a key need. They also provided input to the project's design. The project was funded by the Australian Government through the Markets for Change (M4C) project, in partnership with the Fiji government.
Additional funding for mattresses, pillows and other furnishings was provided by the Australian National Committee for UN Women.
The centre will also include a lift to ensure access for vendors with reduced mobility and can also be used as a training and meeting facility. "Markets operate efficiently when the vendors can arrive safely, deliver their goods, make their sales, retain their earnings, and be accommodated overnight securely and safely if they require to be—that is critical," said the Governor General.
"To have this facility today is a life changer for the women of Nausori market, because it provides you better health outcomes, better safety outcomes and better security outcomes—without those, we are lesser as a community," he said.
"Every day, around the world, women are subject to barriers. Barriers that hold them back from equal economic opportunities. But not having a space to sell or a place to rest and prepare, should not be one of them — especially not if we can help it. This is part of the Fijian Government's commitment in creating safe and secure facilities – while empowering women and micro, small and medium enterprises," said Minister Koya.
Vice President of the Nausori Market Vendors Association, Christina Kumar, has been selling at the Nausori Market for eight years. She said, "as a woman leader in the association, I feel so happy and proud of what we have been able to achieve for our rural women working alongside the local government and with the M4C project."