June 27, 2022
"Do not despise humble beginnings" MSMEs told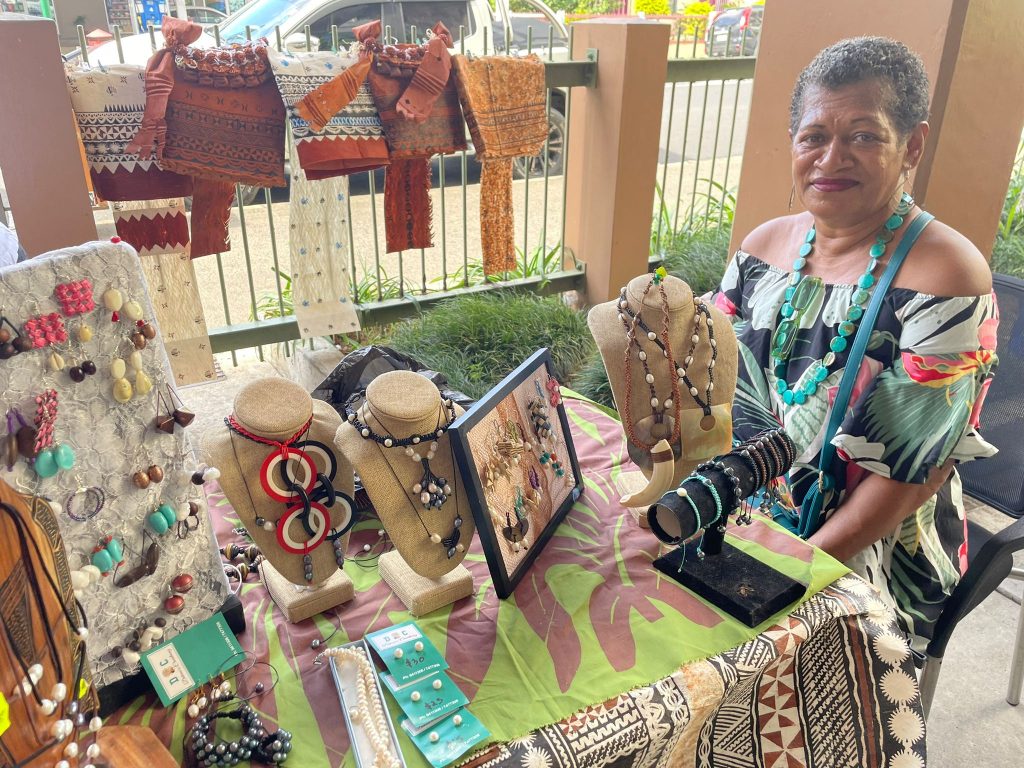 Today was International Day of MSMEs, and to mark the occasion, United Nations (UN) joined colleagues from the International Labour Organization (ILO) and partners from the Fiji Commerce and Employers Federation (FCEF) to host a mini 'market day' in front of Kadavu House in Suva.
The market provided a free space for Fijian MSMEs to sell food and products, including jewellery, crafts, fabric, sulus, and many more items, to members of the public and staff who work inside the Kadavu House building.
Acting UN Resident Coordinator to Fiji, Solomon Islands, Tonga, Tuvalu and Vanuatu, Levan Bouadze, said the importance of MSMEs cannot be understated.
"MSMEs form a crucial contribution to national economies, and they help to sustain livelihoods, especially among women, vulnerable groups, young people, and the poor. Many of them are emerging from extremely difficult situations following COVID-19 and we hope events like this one give them an opportunity to grow their businesses," Mr Bouadze said.
Matin Karimli, Director ILO Office for Pacific Island Countries, said "Micro, small and medium-sized enterprises are responsible for 70% of all jobs worldwide. In the Pacific, ILO continues to work with social partners on support programmes for MSMEs to drive inclusive economic recovery, environmental sustainability, and decent job creation."
FCEF CEO, Kameli Batiweti, added: "Do not despise humble beginnings. When we remember where we started from, it becomes a strong motivation for MSMEs to strive for greatness. The FCEF since 2013 has been committed towards empowering MSMEs in both the formal and informal sector through training and capacity building training. Opportunities like the market day initiated by our UN partners are welcome by the Federation as these help our members showcase their products to potential markets."
The UN encourages policymakers to move past recovery and consider ways to lower and eliminate barriers faced by MSMEs, improve the business environment, and access to finance, markets, and technology.