December 7, 2021
Rosie Emberson-Semisi: Designer and mentor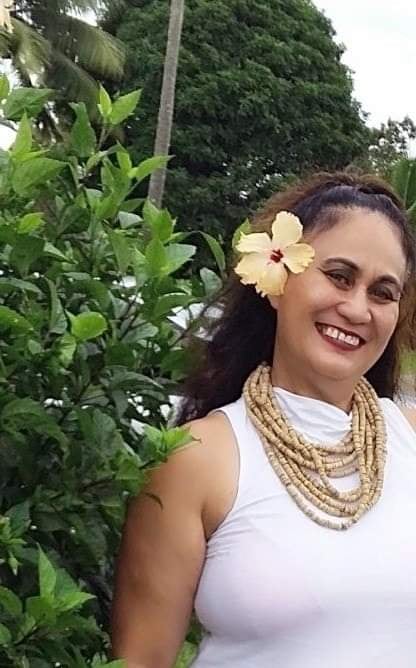 By Sera Tikotikovatu-Sefeti
Fiji's creative arts industry has undergone significant change during the COVID-19 pandemic, pushing people to realise the potential of online shopping and opening a window of opportunity for small and medium sized entrepreneurs (SMEs).
A veteran of over two decades in the fashion industry, Rosie Emberson-Semisi says while there are new opportunities, the industry still needs support and changes in the education system to reach its potential.
Emberson-Semisi has trained, mentored, consulted and partnered with some of Fiji's best-known designers. "We didn't know what to expect when the pandemic first happened last year, she says, adding that it prompted any fashion designers to producers to move to ecommerce and expand their markets beyond Fiji.
She is also the owner of the label RES Fiji, and is involved in every step of making the garments, from storyboard to wearable art, and is a Fashion Council of Fiji member and an executive member of Fashion Designers Alliance of Fiji.
She has also been a long-term advocate for changes in Fiji's education system, joining the Fiji National University in 2013 as a trainer. Emberson-Semisi says representatives of Fiji's creative industries should be included in discussions about the future of education.
"We've been saying it for the last 30 to 40 years, they need to revise the education system, they need to improve the creative arts, they need to seriously look at fashion, visual arts and they need to look at pathways right from early childhood, it's not going to continue with programs that were developed 50 years – 100 years ago."
She believes this training should extend beyond teaching hard skills, "it's also about business, quality and consistency," Emberson-Semisi says.
For example, her own training of fashion students involved "fashion history and you needed to do research, textile and textile arts, screen printing. I did a bit of effort in making product development engineering, grading, and then go into coding production. Then you learn all about the different machines and finally you get to fashion business, as well as law and ethics of fashion."
Walking the talk
An established designer herself, Emberson-Semisi also spends time in the community, and with women's groups training them to design, make jewellery and other skills.
Emberson-Semisi and her team schedule two weeks each month to train women in urban, rural and maritime communities and villages.
She also plans to launch a fashion design training kit in Fiji next year.
"It's five manuals and [is] contextualised to suit the local content. It will be in three to four languages and we are still working, talking on funding, but we've already started," she said.
For instance, the manual designed for use in villages are made to suit their local materials and resources. Discussions are ongoing with the Ministry of Education to look at ways the manuals might be used in schools to identify potential, and help students develop those skills as a sustainable source of income.
"I hate this mentality when people say, because they are not good in school academically. 'put them in fashion or put them in the garment industry'. My God, you should see the amount of work that's needed when you do fashion and design," she says.
Sustainable support
Emberson-Semisi says support to the industry needs to be sustainable and appropriate to local conditions, citing as one example, China's donation of more than 1000 electric sewing machines some seven year ago to the Ministry of Social Welfare. She says the initiative had a lot of gaps. "That initiative was great but, there was no consultation or participation from within the sector. People were taught to thread it [the machines] and learn how to run it, but that was it, they don't know how to do the pattern, make your grading or sizing, what kind of fabric to use."
"So what happened, the machines broke down and there was no training for mechanics, also for women, and so fast-forward the machines were not working, collecting cobwebs and these women need training," she said.
Emberson-Semisi believes there should be more cooperation within the industry, and by not providing a united front, they are missing opportunities.
"All the groups are working by themselves, looking for their markets, looking for their funding, [and] because of this we are not able to fully pursue the funding and the assistance that's offered for the creative industry," she said
"But if they see you as a group with a holistic approach because people will say 'okay, let us support them because they can blend, work together."
She is also concerned that when a VIP comes into the country, more designers don't get the opportunity to present their garments for use.
"We cannot be selfish in this industry, we often ask 'how did they get the job' because we have an association, bring it to the association allow all the designers to present something and they choose it."
Emberson-Semisi says they've also had difficulty securing grants to buy training materials for community work, "for the purchasing of stock like papers, rulers, stationery, paper cardboard, some sewing machines etc so that when we leave, the communities can organise themselves and we will be able to check in on their progress."
The training focuses on fashion design, the use of the sewing machine and pattern making that help women as well as aspiring designers. "aside from the general materials used for training, it would also be good to have 10 or more sewing machine that can be used as an incubator for designers and for those interested in the training," she says.
"If the government can subsidise then that would be good because we are training them a sustainable way of living," she says.
Advice for young designers
As a woman with a wealth of experience in the field of fashion and the heart to watch it grow, Rosie Semisi-Emberson has mentored many high-profile Fijian designers, including House of Mausio and Kuiviti.
As a fashion businesswoman, artist and fashion educator, her advice to those aspiring to start a business in fashion designing is:
Identify the market you will be designing for. You cannot enter the market without a sense of direction on which demographic of people your design will cater for, she says

.

Be original.

Be involved in the different organisations that support your field of interest. It's important to research the different assistance and training on offer and align yourself with all these organisations.

Any start-up in the fashion industry cannot work in isolation, unless if you own a big business, otherwise it is unsustainable. It is better to build your brand whilst working for somebody else to help cover your expenses and build your experience.

When choosing your signature print/design, look into your traditional motif that is unique to your culture, village or Mataqali, and use that story to create your pieces, she says. 
" Aspiring fashion designers… need to go through the training process, work for a year in the field." Emberson-Semisi says this could be an attachment with an established designer or working in a garment factory, as some other designers have done. "[They] attach themselves for one or two years to see how the production line works. Although the factory is huge, it will give you a real look into how tough the fashion industry [is], very competitive but at the same time very rewarding," she said.
Her final advice is for parents. "Support your children who aspire to be in the creative business, because academic subjects can only go so far. To acquire and develop your child's passion creatively or talent can help them in uncertain future."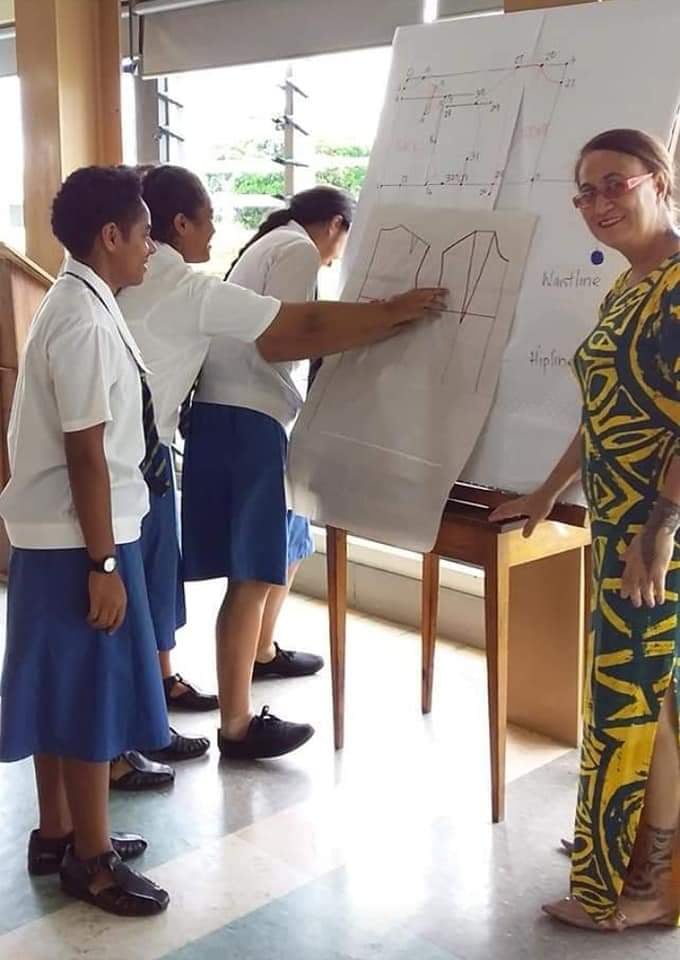 Rosie Emberson Semisi Fashion Boutique on Facebook