January 28, 2023
Seruwaia Kabukabu: SPBD Businesswoman of the Year 2021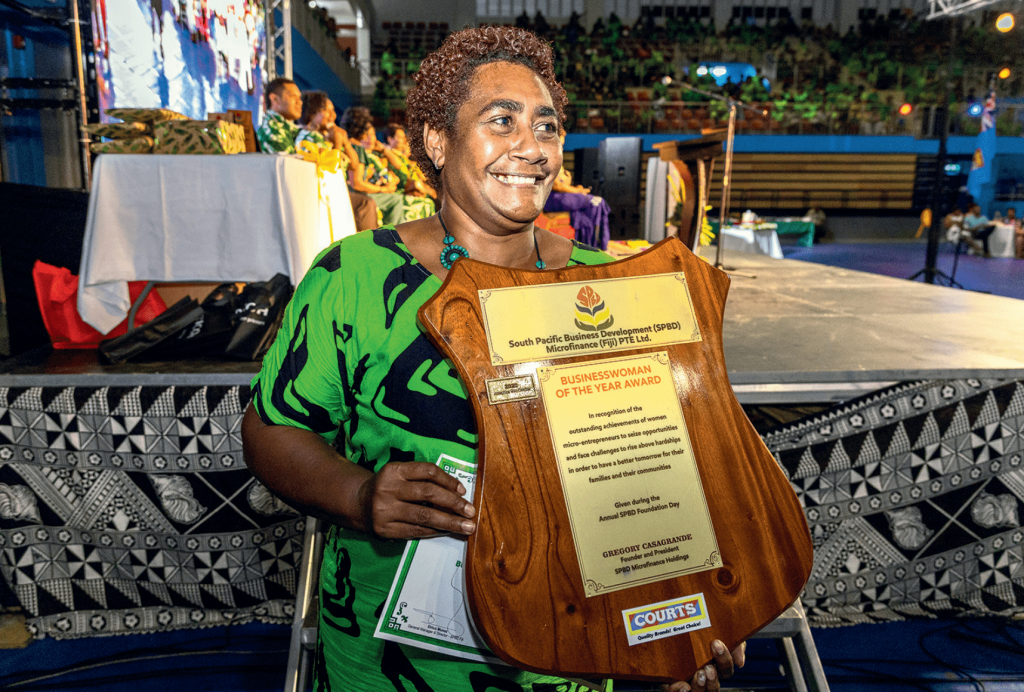 Seruwaia Kabukabu is South Pacific Business Development (SPBD) Fiji's Businesswoman of the Year 2021.
The 45-year-old is a dairy farmer in Naitasiri, who also cultivates cash crops for a living. She previously engaged in mushroom farming.
Kabukabu first joined SPBD five years ago. "I have always been a business-minded person and have always wanted to start my own business to help my family," she says. She also gets support from the Government.
Kabukabu began with a few dalo plants before expanding into dairy farming.
A shareholder of Fiji Dairy Limited, she said: "When my husband and I returned to Serea-Waimalua (village), we had to upgrade the farm. We cleared the land, fenced boundaries and bought cattle. That was the challenge we faced. We weren't able to get cattle that would give us more milk. We just bought cattle from whoever sold it and tried our best to upgrade the farming business."
Unlike most businesses, Fiji's milk industry was not severely affected by the pandemic, as "we had been supplying milk despite closing borders," she says. Kabukabu's dairy farm produces 60 litres of milk every day.
SPBD has been a "big boost" for her business. "With the loans I take every year, it added more capital to my business. My business is thriving and I'll keep on working to improve it," said Kabukabu.
One of the most important things that she has learnt through SPBD is "always making sure to have a rolling capital through loans or savings, which is enough to sustain my business."
In the near future, the mother of two plans to install indoor feeders for her cattle, "Cattle are aware of the changing climate so I want to have indoor feeders where the cattle can produce more per meal and have less stress," she emphasised.
Kabukabu has set up electric fences around her cattle farm for security as well as for safe containment of the animals.
Writer: Kite Pareti