September 1, 2022
Style Maya: Style and dignity for mothers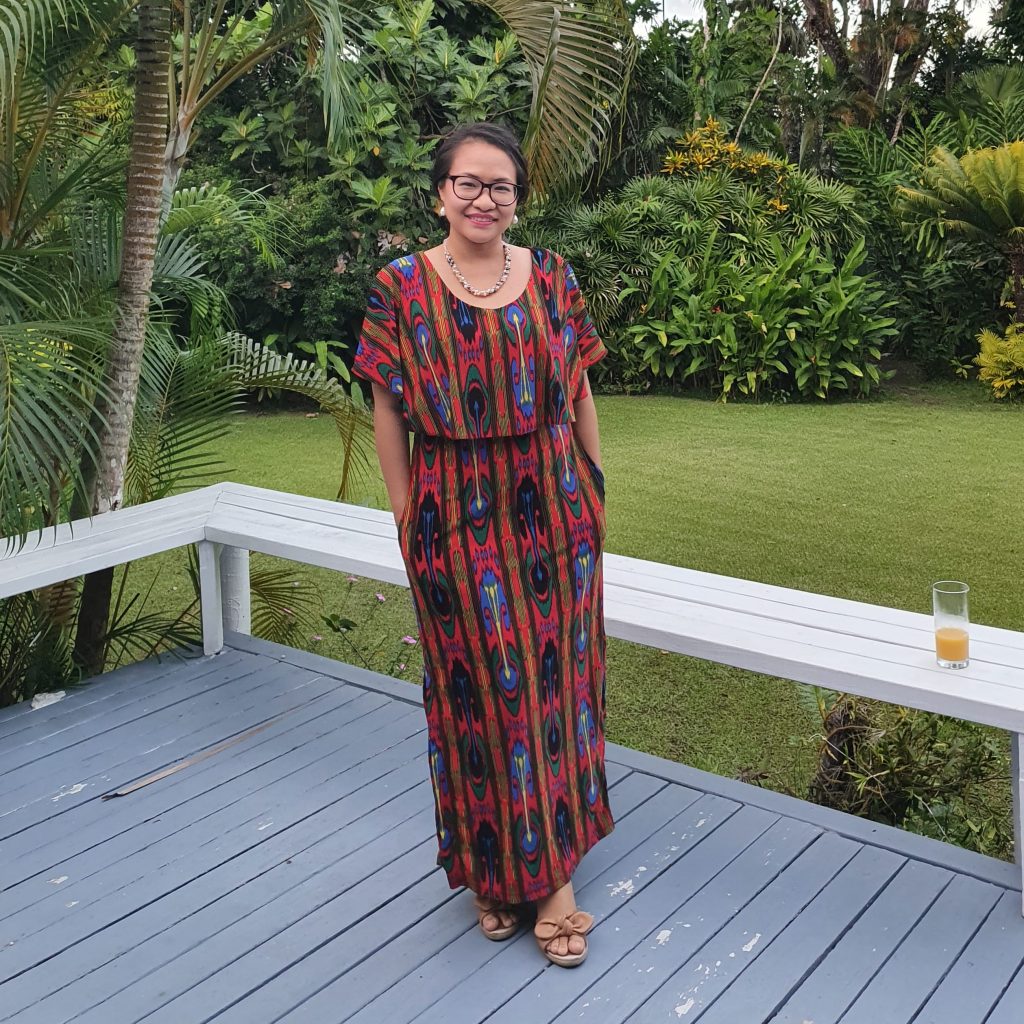 The constant struggle to find the right outfit to wear when going back to work after maternity leave or on an outing is a challenge many breastfeeding mothers are all too familiar with.
Any thoughts of fashion are often thrown out the window in favour of comfort and the obvious need for decency when breastfeeding our babies. But now, a company called Style Maya, has emerged with the goal of being the fashion choice for nursing moms. Its clothing line, designed with an inbuilt bra, stretchable materials, and deep pockets, provides a stylish solution.
The online business is owned by Cynthia Cebujano, a Filipino mother of two, who has lived in Fiji for 18 years and is a fashion enthusiast. "I was a pharmacy student and I love fashion, so going into this is just restarting my passion for fashion," said Cebujano.
The decision to focus on this niche market came from her experience of being a working mother. Cebujano said, "My fashion line, Maya, means good mother. [I was] attending business workshops and meeting clients at the time I was breastfeeding my baby. Every day I found it very hard to find the right clothing for breastfeeding, so that I won't be half naked or exposed."
Cebujano recalls seeing mothers wearing sulus or crumpled clothes in hospital. "I told myself one day I'm going to make a fashion line that makes a woman not only feel beautiful, but [is]also comfortable and presentable," said Cebujano.
Research and networks
Her entrepreneurial mindset led her to join groups that offered advice and support in setting up the business. "One of the first things I did was join the Women Entrepreneurs Business Council. The programme includes business and networking," she said.
These networking sessions saw her meet another woman who believed in her dream and supported her financially to begin her research and development. "I have the passion to start my fashion business, but it is expensive, so I kept looking for people who could support me and I'm happy to have found Solea,"she said.
The mompreneur joined other networks such as Pacific Greenpreneurs, Greenhouse Coworking, the Academy of Women Entrepreneurs, and most recently, the Fiji Fashion Week business workshop. "I try to attend as many business workshops as I can" she says.
StyleMaya collaborates with SMEs, sourcing fabrics locally and will also be introducing upcycling. The business hopes to use more eco-friendly materials in the future, that will also make the garments even more comfortable for mothers to wear. "What we have is polyester-based, but eventually I want to get cotton and bamboo fabric," Cebujano said.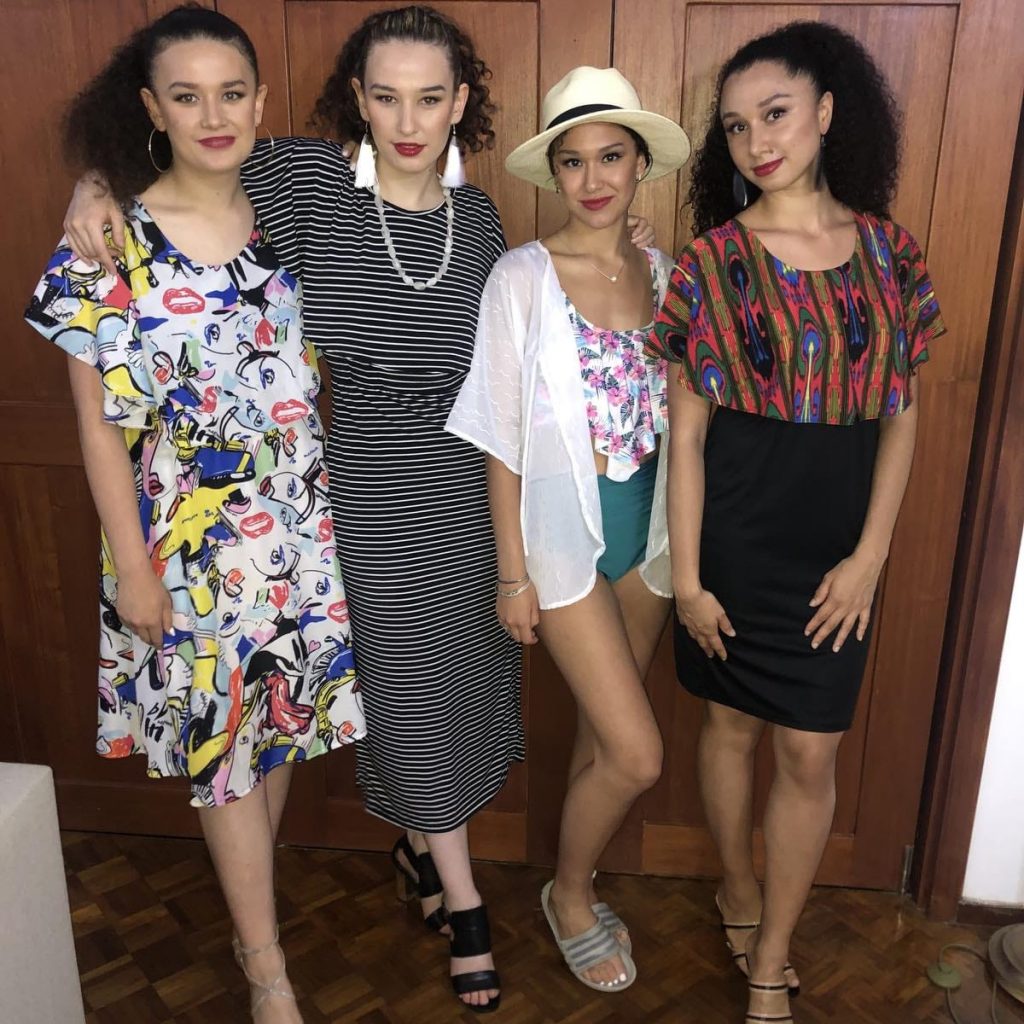 Other research Cebujano undertook to ensure that her fashion line was suited for mothers included:
A survey asking mothers about their clothing needs
Consultation with other clothing manufacturers
Consultation with tailors
While Cebujano found support amongst other entrepreneurs, she did face challenges. For instance, she couldn't source eco-friendly fabrics because of the expensive cost of a roll of fabric (US$2650).
"Shipping costs and COVID make it risky for my business at the moment," Cebujano also said.
Designing the core pattern took one year and a lot of trial and error, so naturally she wants to protect the design. She sought advice from lawyers who advised:
A patent will take about 6 months or more to secure, to ensure that no one else in the world has the same design
The cost of intellectual property rights is $2,000
The trademark costs $2,000
One patent does not cover all designs
"So I'm trying to get funding for that," said Cebujano. But she has also suggested the government could help small businesses in the creative industry with their ideas. "I'm hoping the government will protect creative entrepreneurs because, as a small business, we can't afford to pay for these [intellectual property fees]."
Furthermore, Cebujano suggested the government might look at some other forms of assistance, including technical and financial mentorship, and help to develop strategic, business and marketing plans.
Pacific Makete asked the mompreneur what surprises she has found in the early stages of her business journey. She replied, "Those who verbally support you are not really there when you need them, those who were there for you from the start won't be there with you to the end, and those you expect the least will be there to the end."