March 7, 2022
Women and young entrepreneurs talk 'right to information'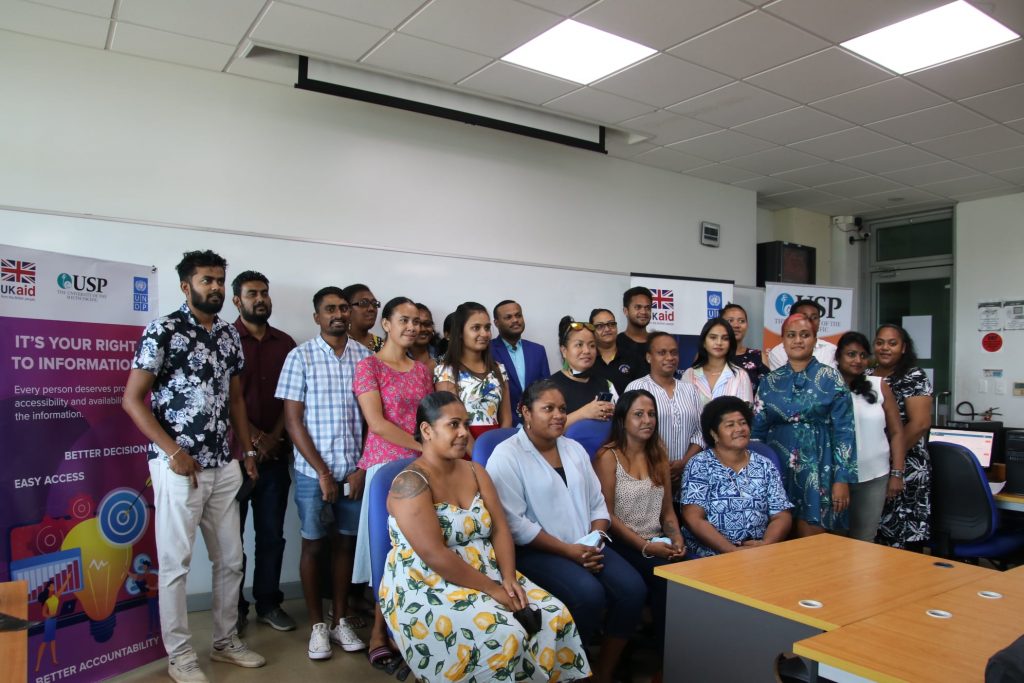 On the eve of 8 March, International Women's Day, Pacific women and youth entrepreneurs have learnt how they can promote the right to information (RTI) to grow their business and contribute to sustainable development. 
A series of RTI Advocacy Workshops was conducted as part of the RTI knowledge series by the University of the South Pacific (USP), in partnership with the UN Development Programme (UNDP) through the Pacific Anti-Corruption Project supported by the UK Government.  Sessions were held from USP's Fiji, Vanuatu and Tonga campuses, with participants from across the region.
Participants discussed the challenges they face and the opportunities to advocate for RTI. A number of digital tools and online platforms were also highlighted, which could potentially be introduced in the Pacific for its people to easily access relevant information. 
Delphina Daniel from Nauru was among other participants who learned about RTI and found it useful. She manages an online clothing shop.
"The whole thing was new to me and it opened my eyes learning that there are countries that have RTI legislation while Nauru doesn't."
"Information from the government would help me do my business including custom charges, postal charges, supply-side information and so on. There may be restrictions on some goods I can bring into the country. RTI would really help my business grow and improve," said Daniel.
Right to Information "is about empowering you to be able to secure right information at the right time and make well-informed decisions which can help your businesses grow to bigger heights," said Professor Pal Ahluwalia, Vice-Chancellor and President of USP.
Through five workshops, over 140 women and youths who manage or aim to launch their small- and medium-sized enterprises (SMEs) learned about the relevance and benefits of the right to information for the business sector in the context of prevention and fight against corruption. They discussed how they can effectively engage in promoting and strengthening the RTI and thus contribute to the advancement of the Sustainable Development Goals (SDGs).
The British High Commission's Head of Pacific Conflict, Stability and Security Programme, Nicola Noble, at the opening ceremony, said, "Small and medium enterprises are the engines of growth and innovation. One of the most important things we need to do to shape a sustainable future is to invest in a resilient entrepreneurial culture, especially among women and youth, who make up a large and growing portion of the Pacific population."