November 30, 2021
Sagufta Janif: Fusion Hub founder on resilience, diversification and digitising the future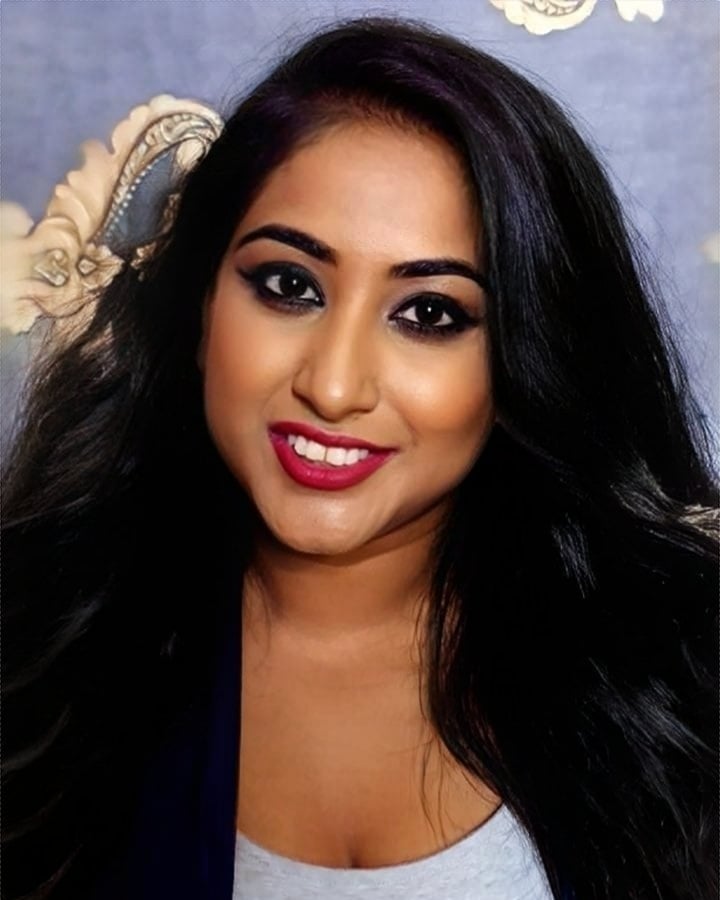 A dynamic young social impact entrepreneur, Sagufta Janif, is making waves with her innovative ideas, strong views on the global waste crisis and efforts to support the economic empowerment of young people and women through her Fiji business, Fusion Hub.
Here are some highlights from Sagufta's discussion with Pacific Makete's Sera Tikotikovatu-Sefeti.
Bula Sagufta, can you tell us a little about your business?
We started Fusion Hub in 2017. It's a personal story. I used to go swimming at a favourite spot of mine, it calms me and [brings me] peace; it helps me think especially about creative concepts. A few years later, I went back and I was disgusted at the sight of plastics, diapers, in the once pristine waters. So I decided to change my consumption behaviour, as a result when I moved to a different flat I decided to create my own furniture because I didn't want to purchase plastic ones.
I was raised by a single mother; and so I witnessed first-hand the struggle my mother went through when she was trying to get a job. There is a stereotypical sort of view set on women that they cannot do certain things. I wanted to change that narrative and perspective. So further down the line, I started working with women and communities training them on how to make these pieces of furniture.
The training is called 'waste to work' where women are trained how to transform waste into things that can be sold, for instance, tires into sofa sets, tire ring mirrors, pallets into sofas, etc.
You also sell other products related to your environmental beliefs. Can you tell us products such as the menstrual cup?
[At first] it was about upcycling waste and turning it into something else. But we realised that we need to curb our consumption behaviour, that we need reusable products particularly some eco-friendly products to come in. The first product we launched is our menstrual cup, which is made from silicone and can be used for as long as five to ten years if you wash it with soap and warm water. We are the first ones from Fiji and I think the Pacific Islands to launch a menstrual cup. That worked well for us because a lot of women are trying it, and we have received great feedback.
Many businesses have expressed challenges as a result of the pandemic. Can you tell us about your experiences?
The price of shipping has increased. Our products are eco-friendly, so the beauty of it for me is that I just write a letter to the Minister of Environment saying this is an eco-friendly product and other specifications and you get a lot of concessions. You receive a lot of support from the government when you reach out to the right people. When writing to them about getting a concession, you have to make your case. Build your case on the product, you send it to them and they will consider it.
I understand your business is now diversifying in other areas?
When COVID happened, the market for furniture and the tourism market dropped drastically. We had to take a step back and decided we couldn't continue like this. So we decided at looking at different avenues on how we can achieve our goal of solving waste problems and creating economic opportunities for women and ourselves. One thing we decided to do was instead of making the pieces and selling them we wanted to help these green and blue startups with their incubation, so if they have a green or blue business idea, they come to us and we can incubate your idea by testing the market, connecting you with clients or customers, and fine-tuning the product or your service. We want to support startup, micro and SMEs business to reach a sustainable stage.
We are focusing on business development, market access and we are currently designing a platform where we can sell their products and service.
Secondly, Fusion Hub is capitalising on our digital economy, so we are launching a freelance marketplace platform. It's all about creating economic opportunities, especially for young people. So graduates coming out of universities, or those without the certificate but who have the skills and are looking for job opportunities this can be a platform to get to. It is still in the design stage and hopefully will be launched by March or April next year. Once we launch this platform, it would be the first for the Pacific.
Have you received any applicants to join the program already?
We are in the phase where we are currently on-boarding and vetting applicants, and we have received a lot of applicants already. The reason for this vetting process is that the majority of our clients are focusing on Australia and New Zealand. We also have some local clients and local SMEs who want to have access to the service. This is where my expertise and experience from the Business process outsourcing (BPO) sector is utilized, ( BPO is a business practice where organization contracts with external provider to perform essential service), for instance, for BulaLance we will be promoting the platform to businesses based in Australia and other international markets, Singapore as well. So we want to connect those businesses to our local freelancers; essentially most of the work will be for overseas companies.
We are also partnering with a Singapore based organisation in terms of capacity building, because we don't have a lot of technical expertise, even with social media marketing, there's a lot of things that go beyond just posting, there are algorithms at play, there's a lot of things you need to know, so we want to get those kinds of technical training for our freelancers. This way they have an international level of certification.
As a businessperson, what kind of support did you wish you had access to from the start?
First of all, I would like a step-by-step guide on the process of how to start a business, where to go to register, what are the criteria, because I had to find that out by myself, and it was a difficult task. At that point, we didn't have any digital systems where you can register your business online. We didn't have access to a lot of support services, especially starting a business in the west [Western Fiji].
What kind of support would you like access to now?
When I see the landscape now, it is so easy, you have access to information right at your fingertips. Of course, one of the things that I constantly advocate for is a change in our bank systems and more support for SMEs, because this financial inclusion shouldn't just be limited to people that work. It should also be extended to business owners, entrepreneurs, startups and we don't see that landscape right now.
For instance, I have wanted to apply for a loan, or a personal loan, I can't do that. If I don't have an employment contract, even if my business is earning above $100k, I still won't get it.
Secondly, I think our education system needs to change. Everyone has been taught to understand, get a job, work for somebody and retire, save for retirement, but you haven't been taught about investments or the stock market, and starting your own business. We don't have that level of education yet, so I think that is one important area of focus.
What are some of the other challenges you have faced?
I know that most people here accept bank transfers, but if we want to tap into the international market to generate more revenue, especially foreign reserves it's difficult; particularly the digital payment platform and skills are too strained.
For instance, one issue in Australia if they want to pay through their credit via PayPal, it is difficult to set up and expensive. You need to have a deposit of $10K-15K in your account to be able to set that payment system up, which for start-ups and small businesses is not easy. We are trying to find a way around that.
We want to automate as much as we can and we don't want to do things manually, it's a hassle and takes days to reach us. By automated systems I mean, when the client transfers the money, 10% is deducted and the rest goes to the freelancers. So it's a challenge especially when we want to capitalise on digital economies.
Finally, Sagufta you were recognised as a winner for the Pacific Region Commonwealth Youth Award a few years ago? What did that mean to you?
It was surreal, I couldn't believe it. It was 6 am and I was still sleeping when I received the call. I had to look at the number again just to be sure no one was pranking me. It was an emotional experience receiving that award. I didn't realize that such a small concept could be recognised at an international level. It gets to show that even though we face adversity, whether it's climate change, gender-related issues, political, etc, we still persevere, we are so resilient and we are not sitting idly by waiting for people to help us, we are doing it ourselves.