September 6, 2023
Training for Fiji MSMEs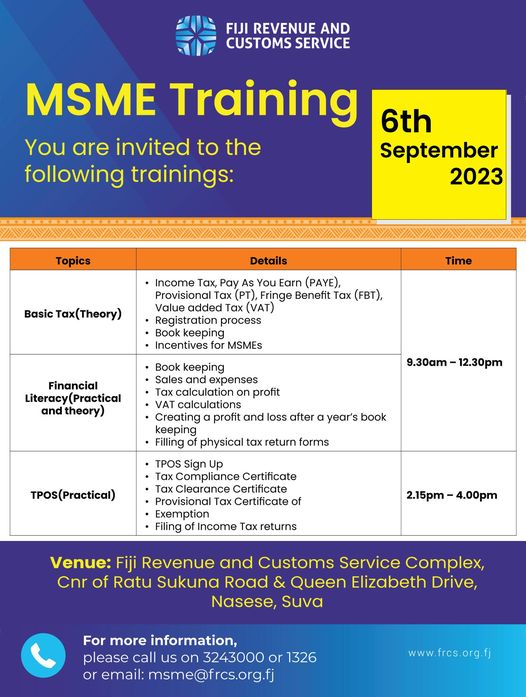 The Fiji Revenue and Customs Service (FRCS) is facilitating three training sessions for Micro, Small, and Medium Enterprises (MSMEs) today at their main office in Nasese, Suva.
From 9.30am – 12.30pm, you will be equipped with knowledge on how to register your business, book keeping, creating a profit and loss statement, and more.
From 2.15pm – 4.00pm, you will learn the importance of tax compliance, tax clearance and how to file your income tax returns.
For more information, call FRCS on 324-3000 or 1326, or email msme@frcs.org.fj