July 30, 2021
The Cake Lab by Jay – A Success Story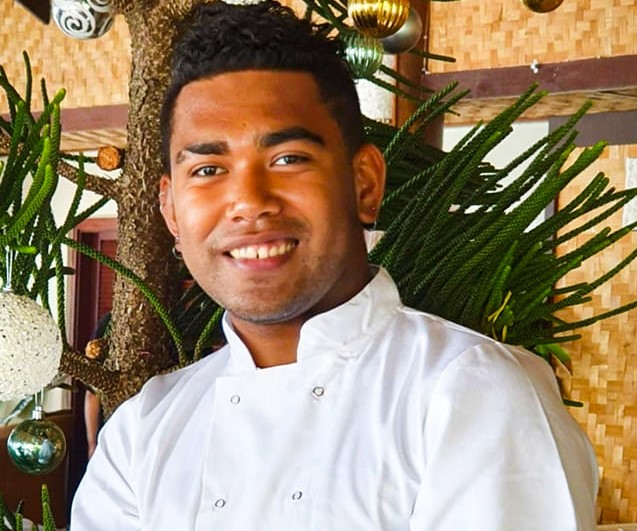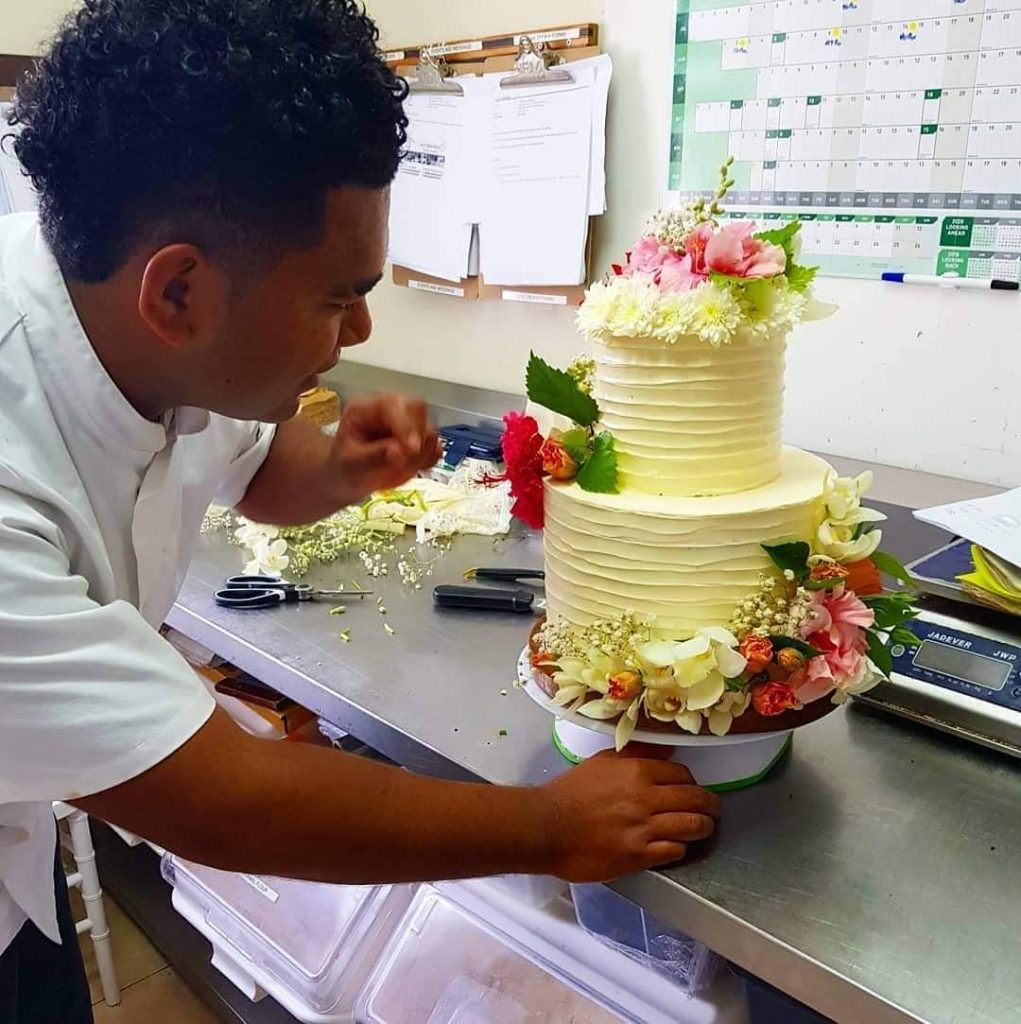 (Fiji National University media)
Growing up in a family that celebrated food not only tantalised Josese Muatabu Lesikicicia Cagica's tastebuds, but also deepened his passion to pursue a qualification in cookery and eventually open his own baking business.
The 27-year-old from Narocivo village in Vanuabalavu, Lau said he never realised helping in food preparation and being in the kitchen would turn into a career for him.
As he developed a keen interest in watching cooking shows and baking , it was his sous chef uncle that gave Cagica a nudge into this career field. In 2010, he enrolled in the Certificate III in Commercial Cookery course at the Fiji National University (FNU), graduated the following year and is still reaping the benefits a decade later.
"I am grateful to my uncle, Lino Temo, for motivating me to follow my heart," he said. "It was the learning environment at FNU that developed and enhanced my skills as I was able to study in a practical setting."
"Learning through technical and vocational education and training (TVET) was important for me because I know that without quality education, there would not be any competition in the workforce."
Cagica said his lecturers at FNU were mentors that provided support and guidance throughout and after his studies which boosted his morale and confidence.
Since then, he has worked at several renowned resorts like Radisson Blu Resort and Spa, Tokoriki Island Resort, Sofitel Resort, Kokomo Private Island Resort and at the Nautilus Resort in Rarotonga, Cook Islands. This was before the current global pandemic.
Last year, Cagica put his entrepreneurial skills to work and started his own baking business called The Cake Lab by Jay.
He decided to register his business on 1 July, a special date as it also marked his birthday. Cagica vividly remembers the Sunday evening after dinner when he decided to make his first post on a Facebook group about his baking services.
Despite being more worried about the critics than the compliments, he made the post and was soon inundated with orders. "The response from people in terms of orders and support was more than I expected, I was in a state of shock," he said.
"I've had tremendous support from my parents, family and friends and I'm so blessed." "I never knew people would appreciate what I do and since there are a lot of well-established cake shops in Suva, I sort of underestimated myself."
"However, I regained confidence and took advantage of platforms such as social media to market my cakes. I now receive local orders and from as far as Australia, New Zealand, the United Kingdom and Africa." "Many of them order for relatives here in Fiji."
By September last year, Cagica was able to invest about $10,000 in buying his first set of basic equipment and baking utensils.
When the second wave of COVID-19 began in Fiji earlier this year, Cagica knew he had to change his business strategy to meet his customers' demands amidst the lockdown, containment and movement restrictions.
"I released a revised price list to suit the current situation and with restrictions on social gatherings, smaller cakes were in demand for celebrations with immediate family members."
"I occasionally used my vehicle to deliver the cakes, especially at the borders to places outside Suva." "Through it all, I was still able to operate during this current situation and I would honestly say that this has been more of a blessing than a curse to me."
Cagica said it was a hectic experience meeting his orders based on the press conferences that were initially held daily by the Ministry of Health. "With unpredictable announcements made at the press conferences, I had to act quickly and inform most customers by shifting pick up dates earlier than scheduled, allocating pick up times to suit the last minute changes and making sure customers were happy with the change."
"I still made things work and on Mother's Day, I had my highest target of daily cake orders which was 35," he said with a smile.
He added that strict COVID-safe protocols were followed during the baking and delivery process to ensure the safety of his business and customers.
Cagica said he plans to go undergo further studies in business at FNU to enhance his portfolio.
The Certificate III in Commercial Cookery course is offered through the University's technical and vocational education and training (TVET) stream.
Interested students and stakeholders can learn more by visiting https://www.fnu.ac.fj/tvet-pasifika/