May 18, 2021
Neelam Maharaj: Businesswoman, business mentor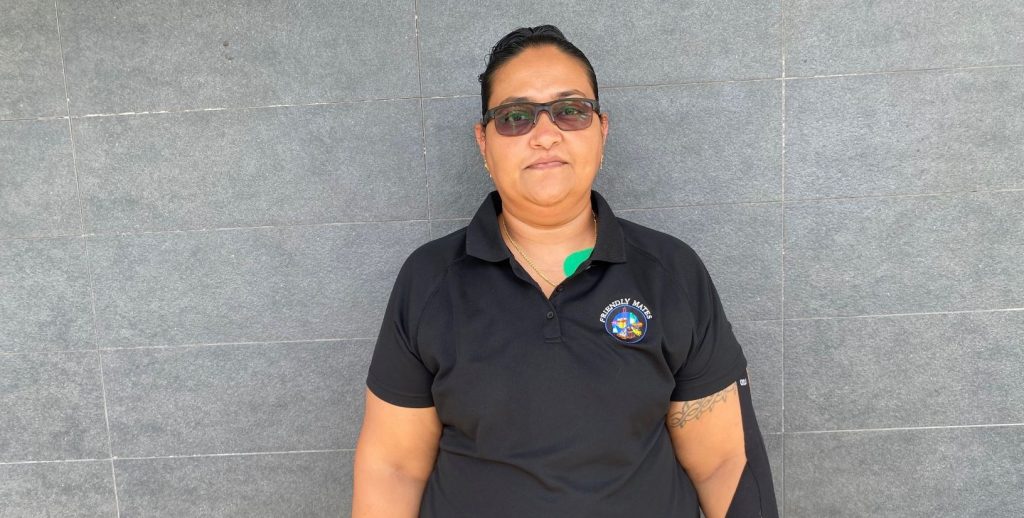 Pay yourself for your time, get your paperwork and compliance in order, and separate your business and personal bank accounts. These are some of the lessons Neelam Maharaj has shared with women she has mentored in recent years.
With her sister Neelma, she has built up three businesses from scratch learning many valuable business lessons along the way.
Hello Neelam. Please tell us about your business, Friendly Mates. What services do you offer?
Our business is all about providing janitorial services. The business name is Friendly Mates cleaning services and we're 17 years old. Our business employs only women, and we provide interior cleaning, and exterior cleaning such as water blasting, tile polishing. Friendly Mates is owned by my sister and I, and we're both totally involved in the business.
Our second business is Salon 21, a hair and beauty salon. And my third business is Extreme Debt Collectors, which is a debt collection company.
Apart from these businesses, I also do farming. I try to motivate people to farm and keep things lively even at home by doing this.
Can you tell us about how you established your businesses?
We used to be employees before. I come from a legal background and provide legal services to different firms for seven years. My sister's last employment was also with a law firm. Even while working for others, we used to make roti parcels and sell it at work. So, we had this business mind already by generating small income.
Probably the hardship that we were going through gave us the chance to generate more income through a small business. Then one day, a very close friend's sister said to me, "Neelam you are so much into doing this small bit and helping people. Why don't you invest into a business, a cleaning business?" I said, "Oh, it's going to be difficult because we don't know how to go about doing this." And she told me how important the market is, and that this type of business was very famous overseas but not as much in Fiji.
When I started in 2004, there was not much competition. We got a small loan from FDB to start, and the deposit from FNPF. And once that approval kicked in, we also got a $500 grant from the government to get into a small business. So, I had two employees straight away doing marketing and my sister was another employee too, managing the accounts and everything while I was still working outside.
We started to clean some of the law firms using our contacts and then hitting on tenders in the newspapers. So while cleaning small offices during the day, we had Carpenters Shipping as our evening shift from 4pm to 9pm. For two years, I didn't have any life but to just be at the site always supervising, seeing that everything is done because there is a lot of risk involved.
We grew into hair and beauty because my sister was taking a lot of interest in the beauty side. In 2010 she studied at the beauty school in Nadi and then we had Salon 21 at Pacific House. Last year, we signed it off to another person, but my sister still operates under that name from our apartment in Toorak. So, we're saving on rent but we're still in business.
The legal side is basically I do debt collections using my legal experience.
I became a member of WEBC, Women Entrepreneurs Business Council. That's how we got introduced to South Pacific Business Development and the micro finance ladies. When ladies have very small businesses, they need ideas to just jump in and do it. So, things like financial literacy, how to manage your cash and stuff, it's not known, and we teach.
What are some of the biggest lessons you have learned in business?
My biggest lesson is managing employee issues. A cleaner would come for a week or for two days and will leave without giving you a notice. There are times where I would just sit down and fall into tears because there are no employees at work. If they're leaving, in the contract, we only ask them to give us seven days prior notice. We encourage them to give us notice. Some just leave, not at all bothered about what's left behind.
How has COVID affected your business?
Drastically. I made a loss of more than $70,000 last year. And for a small business, that's a lot of money. I've been called for meeting after meeting and they have been asking for a COVID price. We are already committed, we have bank repayments, business loans. We cannot cut our price just immediately because of COVID. They require the same service, they require the same time, the same kind of chemicals and equipment but they want it at reduced price. So yeah, basically, yeah, a huge loss, suffered. I lost staff too.
You were a trainer with the Fiji Bloom program last year. What skills did you teach the participants?
My mentee was not registered with her business license. She didn't have an exemption certificate. So, I literally sat down with her in the FRCS office for two hours and got all her documents in place. I took her to the Nausori DO's office personally and got her license issued. I ensured that she is in compliance and I made sure that she is one of the applicants for the concessional loan by the government.
We got her business tidied up with her legal documents so that she can be in the market competing with others. After that, we worked on her financial literacy skills. She had many businesses like, she was selling crabs. She had a billiard store. She had a cupboard purchased from Courts and she used to store food stuff and sell it in her village to make money out of it.
But all this income was coming to one point and she used it to pay those she took loans from, pay for her household goods, pay for her bills, pay for her church services. There was no separation of business income from personal expenses. The bottom line was that she was not paying herself any wages or salary. So we talked about that, how to manage that. And in between, as soon as they find that they are facing difficulty they are open to contact us.
I told her, "we all started from scratch in our business. You are doing the same thing. So, this is how we grow together."
How important is this sort of training?
It's so important. Even for me, the other trainings I have been involved in have made me think about my own business. I wasn't mentored in my own business. I just walked through. For me, I realised I need a website for my business. For the salon we have one but for the janitorial business, we never had a website. So we're going to build one now.
What most inspires you about the women you mentor?
That they had questions, that inspired me, that they were showing their skills. They were interested in coming, they wanted to know, they were ready to learn.
This is quite an early age for me to be mentoring. You know most people do mentoring after their retirement but for me, I'm open to doing it and meeting with people.